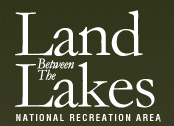 Golden Pond, KY – Spend your Labor Day Weekend enjoying a variety of outdoor activities to celebrate the end of summer at Land Between The Lakes (LBL) National Recreation Area.
Join in the fun at The Homeplace Trades Fair, Saturday, August 31st and Sunday, September 1st, from 10:00am to 4:00pm each day. Celebrate the hard labor and hand skills of our ancestors.
Visit with local historical trades and craft people as they share their skills and knowledge of these historic folk art skills. Trades and crafts, like chair making, cooking, quilting, knitting, spinning, bee keeping, historical instrument building, and woodworking.
All ages can learn to make a clay pot, draw, and sew on cards. Plus, visit a Homeplace General Store to sample homemade jams and bread. Handcrafted items will be available for purchase.
For complete schedule of events and crafters, click here.
LBL's Summer Finale will be celebrated Saturday, August 31st through Monday, September 2nd, with programs at Woodlands Nature Station. Visit with Smokey Bear, take a canoe trip or nature hike, enjoy a cool slice of watermelon, howl like a wolf, get up close to wildlife, and much more!
"Bring the family to The Homeplace Trades Fair and the Summer Finale to celebrate the end of summer at LBL," said Cindy Earls, Special Events Coordinator. "These Labor Day Weekend events are fun for everyone!"
Visit the Calendar of events at http://www.lbl.org/CALGate.asp for a complete listing of programs. Some events, such as the Sunset Canoe Trips, require advance reservations and additional fee. For complete details or to reserve your spot, contact LBL at 270.924.2020.
Come Outside and Play at Land Between The Lakes National Recreation Area. Managed by the Forest Service, U.S. Department of Agriculture, Land Between The Lakes provides outdoor recreation, lake access, and environmental education for the public to enjoy.
Visitors are encouraged to review the official website at www.lbl.org often for Calendar of Events, updates on programs and policies, safety information, maps, temporary trail and road closures, and more, or call 800.LBL.7077 or 270.924.2000.
Follow LBL on Twitter @LBLScreechOwl or @LandBtwnLakes. USDA is an equal opportunity provider and employer.