Boone, NC – A stingy Austin Peay State University women's soccer defense made two early goals stand up in Sunday's road tilt at Appalachian State.
The Lady Govs held on for a 2-1 victory at ASU Stadium in a hard-fought battle that concluded the season-opening road swing against a pair of Southern Conference opponents.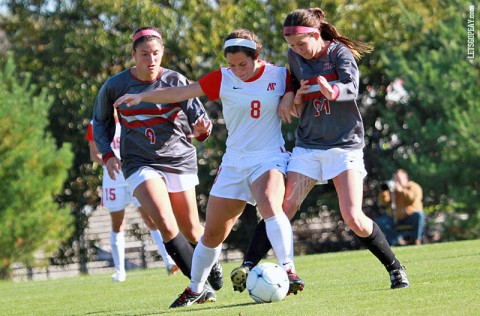 The Lady Govs (2-0-0) claimed victory in their first two regular season contests for the third time in the last four seasons. The victory against Appalachian State (1-1-0) is Austin Peay's second in as many seasons.
Senior Tatiana Ariza got the scoring started again for the Lady Govs against the Mountaineers. She collected a Courtney Sheppard miss in the 11th minute and slid it past Appalachian State's Megan Roberson for an early goal, her third in the season's first two games.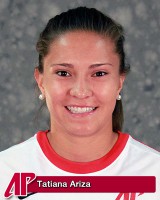 Ariza assisted on senior Morgan Zigelsky's 19th minute goal as well. Zigelsky blasted a shot from the left side of the box into the upper right side of the net for her season's first goal.
"We really came out strong and capitalized on our early chances," said head coach Kelley Guth. "That set the tone for the game. We kept the pressure on in the first half; the second half was more of a defensive battle. I'm glad we made the most of our opportunities and came out of today with the win."
The Mountaineers got on the board early in the second half thanks to a Julia Holz goal, coming via through-ball from Jenna Caudle in the 54th minute.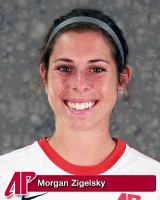 However, that would be all the offense the Mountaineers could muster against sophomore Nikki Filippone and freshman Katie Emig, who split time in net Sunday. Filippone made four first-half saves, while Emig allowed one goal in 45 second-half minutes.
"Their player just got in behind us on a through ball," Guth said. "Defensively, I thought we weren't as composed in the second half, although they're a high-pressure team that's difficult to deal with on that end.
Both Tatiana (three shots, two shots on goal) and Natalia Ariza (two shots, both on goal) kept the Appalachian State defense busy on Sunday. Zigelsky and senior Emily Kink also chipped in offensively, taking two shots and putting one on goal apiece.
Austin Peay returns to Clarksville for the first week of classes before kicking off its regular season home schedule with a 7:00pm Friday, match against Arkansas-Little Rock at Morgan Bros. Field.