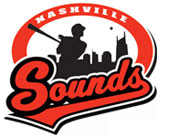 Nashville, TN – The Nashville Sounds kicked off their final homestand of the season with a 3-2 victory over the division-rival Iowa Cubs in front of 5,667 fans on Friday evening at Greer Stadium.
PCL Pitcher of the Year Johnny Hellweg (12-5) turned in a solid final start to close out his first Triple-A season, logging his team-leading 12th quality start to earn the victory.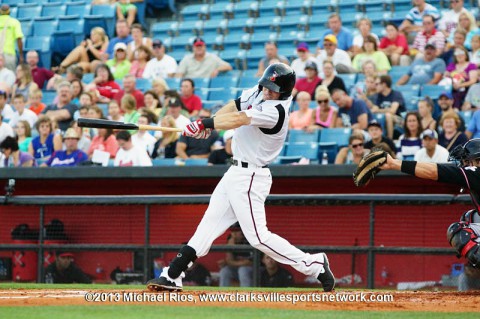 The fireballer allowed two runs on six hits over his six innings of work, walking two batters and striking out five. Hellweg posted a 3.15 ERA in his 23 starts for Nashville this season.
Second baseman Eugenio Velez went 1-for-4 to extend his team-best hitting streak to 19 games and his on-base streak to a league-best 33 consecutive contests.
The visitors took a 1-0 lead in the top of the third inning against Hellweg. Julio Borbon reached on a hustle double on a ball just past second base and later scored on former Sound Brad Nelson's two-out single to right.
The Sounds knotted the score with a two-out knock of their own in the fifth. Josh Prince drew a walk, stole second, and came plateward on Blake Davis' single to right, Nashville's first hit of the night off I-Cubs starter Brooks Raley.
Nelson (2-for-4) drove in his second run of the night for Iowa when he led off the sixth inning with an opposite-field solo homer to left off Hellweg. The slugger's team-leading 20th blast of the year gave the Cubs a short-lived 2-1 advantage.
Nashville quickly took its first lead of the night in the home half of the frame, plating a pair off Iowa reliever Marcus Hatley.
Velez got things started with an infield single and scored when Robinzon Diaz followed with a game-tying triple to the wall in left-center. Sean Halton put the home club in front, 3-2, with an RBI single to right.
Hatley (2-2) drew the loss after suffering a blown save, allowing two runs in his lone frame of action.
Jesus Sanchez followed Hellweg with two scoreless frames of relief before Dustin Molleken took over in the ninth. The right-hander allowed a two-out single before retiring Luis Flores on a game-ending flyout to earn his first save of the year.
The teams continue the series with a 6:35pm meeting on Saturday evening. Right-hander Jimmy Nelson (4-6, 3.94) will make the start for the Sounds and face Iowa right-hander Yoanner Negrin (4-6, 4.06).
Box Score
Nashville Sounds (55-86) 3, Iowa Cubs (65-76) 2
August 30th, 2013
1
2
3
4
5
6
7
8
9
R
H
E
Iowa Cubs
0
0
1
0
0
1
0
0
0
2
8
0
Nashville Sounds
0
0
0
0
1
2
0
0
x
3
4
1
a-Struck out for Hatley in the 7th.
BATTING
2B: Maysonet (15, Hellweg), Borbon (3, Hellweg).
HR: Nelson (20, 6th inning off Hellweg, 0 on, 0 out).
TB: Maysonet 2; Sappelt; Nelson 5; Borbon 2; Olt 3.
RBI: Nelson 2 (71).
2-out RBI: Nelson.
Runners left in scoring position, 2 out: Flores, L; Borbon.
GIDP: Flores, L.
Team RISP: 1-for-7.
Team LOB: 6.BASERUNNING
CS: Borbon (1, 2nd base by Hellweg/Diaz, R), Wright (2, 2nd base by Hellweg/Diaz, R).FIELDING
Outfield assists: Wright (Halton at 2nd base).
a-Walked for Sanchez, Je in the 8th.
BATTING
3B: Diaz, R (1, Hatley).
TB: Velez; Diaz, R 3; Halton; Davis, B.
RBI: Davis, B (29), Diaz, R (20), Halton (51).
2-out RBI: Davis, B.
Team RISP: 2-for-2.
Team LOB: 3.BASERUNNING
SB: Prince (25, 2nd base off Raley/Flores, L).FIELDING
E: Parker, S (16, fielding).
DP: 2 (Velez-Davis, B-Morris, H, Diaz, R-Velez).
Pitches-strikes: Raley 63-43, Hatley 17-12, Lim 13-8, Rosscup 18-10, Hellweg 87-52, Sanchez, Je 30-20, Molleken 21-11.
Groundouts-flyouts: Raley 6-2, Hatley 0-0, Lim 0-1, Rosscup 0-0, Hellweg 9-1, Sanchez, Je 3-0, Molleken 0-2.
Batters faced: Raley 18, Hatley 5, Lim 3, Rosscup 4, Hellweg 24, Sanchez, Je 7, Molleken 4.
Umpires: HP: Brian Hertzog. 1B: Hal Gibson III. 2B: Adam Schwarz. 3B: Cory Blaser.
Weather: 96 degrees, partly cloudy.
Wind: 4 mph, R to L.
T: 2:35.
Att: 5,667.
Venue: Herschel Greer Stadium.
August 30, 2013