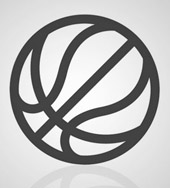 Clarksville, TN – While the temperature drops, the courts heat up as teams strive to get wins before the holiday break. Almost every team has picked up their first victory of the season after two weeks of action.
However, a few are still trying to figure out what it will take to get a check in the win column.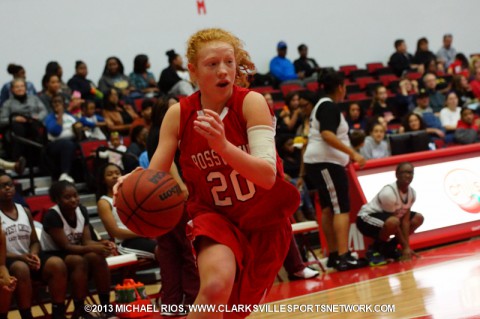 Girls Basketball
The Rossview Lady Hawks and the Henry County Lady Patriots are still unbeaten after two weeks. Although conference play will fully start next month, these two hot teams will not square off until January 7th.
Five teams got their first win in week two, including the Northeast Lady Eagles and the Kenwood Lady Knights. It took a game-winning shot in the last seconds of the game by Taylor Senseney to give the Northwest Lady Vikings their first win against LaVergne Friday.
The Clarksville Academy Lady Cougars and Clarksville High Lady Wildcats are among the teams still battling for a win.
High Scorers
Bailey Foote 21 against Montgomery Central Thursday, Nov. 21
Janie White 20 against Station camp Tuesday, Nov. 19
Abby Dew 18 against Waverly Tuesday Nov. 19
Keya Ross 16 against LaVergne Friday Nov. 22
Records:
Henry Co. 5-0
Rossview 4-0
West Creek 2-3
Kenwood 1-3
Northeast 1-4
Northwest 1-4
Clarksville 0-5
Springfield 0-5
Montgomery Central 1-2
Clarksville Academy 0-3
Boys Basketball
Daniel Norl continues to lead the charge for the Kenwood Knights who are still undefeated after two weeks. The Northeast Eagles got their first taste of defeat on the road against Pearl Cohn on Tuesday. The Clarksville Academy Cougars clawed their way to two wins this week.
The Henry County Patriots earned their first win Friday over the Montgomery Central Indians. The Indians are among six teams who had trouble generating wins this week
The Clarksville High Wildcats and the West Creek Coyotes are still hunting for their first win of the season.
High Scorers
Daniel Norl 30 against Ensworth Tuesday Nov. 19
Austin Fisher 25 against Stewart Co. Tuesday Nov. 19
Tai Young 20 against Station Camp Friday, Nov. 22
Trey Burney 18 against Henry Co. Friday Nov. 22
Records:
Kenwood 4-0
Northeast 3-1
Springfield 1-2
Rossview 1-3
Northwest 1-4
Henry Co. 1-4
Clarksville 0-5
West Creek 0-4
Montgomery Central 1-1
Clarksville Academy 2-2
To insure your team's information is posted in the weekly recap please send records and scores via e-mail to Marlon Scott at