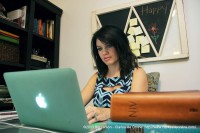 Clarksville, TN – "Can you guys pray for something that I am personally going through and trying to cope with? I'm sorry I can't tell you…but it would mean the world if you guys would pray for me."

The Unspoken Prayer Request–It is the most ominous of prayer requests. Even as it follows many heavy-hearted spoken requests in the room, the unspoken request stops everyone in their tracks.

You can't ask follow up questions. You can't offer suggestions. All you can do is hold your breath a little, and pray for your brother or sister in Christ.

The "unspoken" isn't really unspoken of course, or else no one could pray with you or for you.

It's stated that you have an urgent need, but your need is kept private.

In a world of publicizing everything from our post-workout selfies, to our minute-by-minutes labor and delivery updates, why do we keep some prayers private?
They are embarrassing–Health problems of a delicate nature, money problems, marital strife, addictions and so on are difficult to share online or in a room full of staring eyes. It's easy to say, "Please pray for me. I have the flu." It's not so easy to say, "Please pray for my pornography addiction." We want help, but we don't want to blast our business to everyone because not everyone would be kind about it.
It's not about us–Sometimes we are praying for a loved one or a friend and it's not our business to tell. Sharing your mom's bladder cancer or your best friend's spending problem could really upset them, so you opt to ask for ambiguous prayers.
We are afraid to get our hopes up–Possible pregnancies, possible adoption matches, possible promotions, possible new jobs, possible home contracts…our heart is set on something we desire but we are afraid to claim it out loud for the world to see. What if we fail? What if it's not our time? Now everyone knows that we aren't perfect and that we aren't in command of our lives?
However, praying alone, and without any support can feel very lonely, even painful. God did not create us to be in solitude in our prayer lives.

Even though the Bible tells us that we can pray alone in our closet, in the darkness of dawn, or on the side of a mountain, we are also commanded to lift each other up (Hebrews 10:24-25).

Our public prayers are not opportunities to seek attention or to be boastful in our faith. Rather our public prayers are great opportunities to come together in the Holy Spirit and seek the hand of God.

Instead of feeling desperately alone in your private prayer consider a different approach in having your prayer heard:
Find a Wing Man–Find a friend or mentor who is non-judgmental and has maybe even been through what you are praying about. Meet to pray for each other, or send each other uplifting scripture. If you do not have 3-5 people who you can ask to pray for you on the spot, consider growing your Christian circle.
Find a Flock–Birds fly in formation for a reason: it keeps them moving in the right direction, increases communication, and reduces wasted energy. We all have private prayers that we like to keep private, but when we are able to talk about them openly, in a safe environment, we can start to see progress and the real power of prayer. Consider joining a church or a small group to find your flock.
Expand Your Circle–Sometimes it is scary to get our hopes up in front of the world. Failing stinks. Failing publicly is a common nightmare. But if we keep our hopes under lock and key, who will celebrate with us when we succeed? And by sharing your hopes, successes and failures with others, you could be an encouragement to them.
There is so much power in our prayer! I pray that you will feel that you don't have to be alone, in fear of sharing your struggles to an unkind world. I pray that you will seek friendship, accountability and even encouragement. And I pray that you will seek counseling or professional help for problems like abuse, addiction and rage.
I am thankful that you are praying. And I join you.
About Kris Wolfe
Kris Wolfe is a Christian, wife and mother. Kris is a freelance writer who focuses on spiritual and practical encouragement. Kris also writes lessons for small group purposes for churches and is a small group coach.  Kris has a master's degree in Biblical Counseling from Luther Rice University and Seminary and is a listed TN Supreme Court Rule 31 Mediator.

Kris covers topics such as dating, marriage, parenting, divorce, post-divorce recovery, and the blended family.

Read more from Kris Wolfe at MorningGloryDevo.com or follow on Twitter @MrsKrisWolfe

Web Site: http://www.morningglorydevo.com/
Email:
Sections
Spirituality
Topics