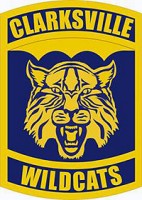 Clarksville, TN – The Clarksville High Lady Wildcats won a District 10-AAA match up against the Kenwood Lady Knights, 3-1, at home Thursday, April 17th.
A defensive lapse allowed Kenwood's Imani Largin to steal home to give her team a 1-0 lead in the top of the first inning. However, that would be the only run allowed by the Lady Wildcats.
Conversely, the Lady Wildcats plated two runs in the third and Peyton Wilson hit a solo homer 205 feet over the left field fence in the fifth.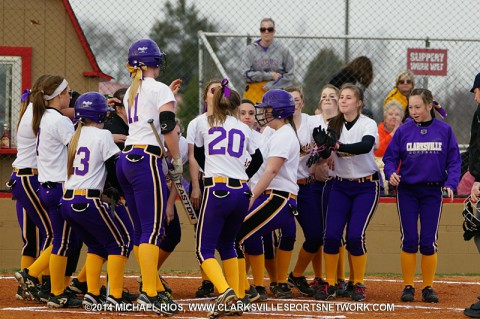 Heather Norris pitched a complete game for the Lady Wildcats and earned the win. She allowed four hits, walked four and struck out six. Kenwood's Morgan Corland was tagged with the loss. She allowed two runs from three hits, walked two and struck out two.
Down 1-0 in the bottom of the third, Norris ignited her team's offense with a lead off double. Next up, Clare Grady reached on a bobbled stop by Kenwood's shortstop.
With two runners on base, Haley Bearden hit a line drive to centerfield for a 2 RBI double, giving the Lady Wildcats the 2-1 lead.
Bearden finished 1-for-3 at the plate. In addition to a solid day on the mound, Norris led the team batting 2-for-3 with a single and a double in the game. Wilson had gone 0-for-2 before hitting a home run in the fifth for the Lady Wildcats final score.
Largin took over for Corland in the third after the Lady Wildcats took the 2-1 lead. She held the Lady Wildcats to only one more run from two hit's the rest of the game. She struck out seven with no walks in 4 2/3 innings of work.
No Lady Knight got more than one hit in the game. Largin hit a double at the start of the game, but finished 1-for-4. She moved into scoring position on a sac grounder laid down by Katie Robard before stealing home for the Lady Wildcats lone run.
In the Lady Knight's last at bat, Largin and Robard hit pop flies fielded by the Lady Wildcats centerfielder, and after Britnie Hardin was walked, Precious Poindexter hit a grounder which got stopped and thrown to second for the force out.
The win improves the Lady Wildcats District 10-AAA record to 10-1.
Box Score
| | | | | | | | | | | |
| --- | --- | --- | --- | --- | --- | --- | --- | --- | --- | --- |
| | 1 | 2 | 3 | 4 | 5 | 6 | 7 | R | H | E |
| Kenwood Lady Knights | 1 | 0 | 0 | 0 | 0 | 0 | 0 | 1 | 4 | 1 |
| Clarksville High Lady Wildcats | 0 | 0 | 2 | 0 | 1 | 0 | 0 | 3 | 5 | 1 |