Tiny Town Road Hit and Run occurred on April 4th, 2014

Clarksville, TN – On April 22nd, 2014 at 8:07pm, 30 year old Scott Lee Murphy, a Clarksville resident, was taken into custody on outstanding warrants.
When Mr. Murphy was interviewed, he admitted to driving the vehicle and fleeing the crash scene. Mr. Murphy stated he had outstanding warrants and was scared and did not know what he struck with the vehicle.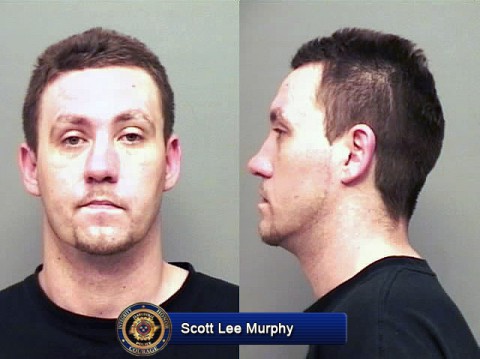 Mr. Murphy's driver's license number was run through NCIC and came back as revoked for DUI on 09/05/2007. Mr. Murphy was transported to Montgomery County Jail.
Warrants for DORL and leaving the scene were secured and served.
Scott Murphy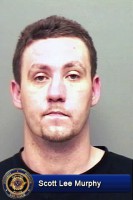 Name: Scott Lee Murphy
Date of Birth: 11/ 22/ 83
Gender: M
Race: W
Address: 1849 Evans Road, Clarksville, TN
Arresting Officer: Christy Arwood
Charged With: False Imprisonment, Domestic Assault x2, Traffic – Leaving Scene of Accident (Death or Injury), Driving on Revoked or Suspended License.
Booked Into: Montgomery County Jail
Bond: $35,000.00