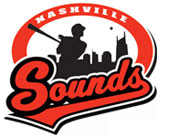 Nashville, TN –  "First Tennessee Park" will be the official name of Nashville's new state-of-the-art baseball ballpark in North Nashville, the Nashville Sounds Baseball Club announced today.
The new name recognizes First Tennessee Bank as the Sounds' most significant partner as the team enters a new era of professional baseball in Middle Tennessee. First Tennessee Park is scheduled to open in April 2015.
Sounds owner Frank Ward said today that the sponsorship and naming rights agreement is a 10-year term by First Tennessee, with options to extend for up to 10 additional years.
"It was very important to us when seeking a naming rights partner — our most prominent partner — that we were able to able to identify an organization that shares the common interest of working with so many other entities within our community," Mr. Ward said. "We have found a perfect match with First Tennessee Bank with their commitment to sports and to the city of Nashville."
First Tennessee Bank is the state's oldest and largest banking organization. Founded in 1864, First Tennessee Bank is celebrating its 150th anniversary of serving the people, businesses, and community.
Carol Yochem, Middle Tennessee President of First Tennessee Bank, told news reporters today the bank was determined to use its 150th anniversary to make a significant announcement demonstrating First Tennessee's long-term "leadership commitment" to Nashville.
"We aim to be Nashville's bank," Ms. Yochem declared, "and you will find that our name appearing on this spectacular new ballpark is a strong symbol of First Tennessee's commitment to Nashville.
"We are thrilled to be involved in this exciting new ballpark and in such an historic and important part of Tennessee's capital city" she said. "First Tennessee Park – like First Tennessee Bank – will serve generations of Middle Tennesseans for years to come."
Nashville Mayor Karl Dean joined in today's announcement and saluted First Tennessee Bank for its commitment to the city.
"First Tennessee is a model corporate citizen with a strong philanthropic tradition, and this partnership with the Nashville Sounds is further proof of First Tennessee's commitment to our city," Mayor Dean said. "I am proud to have the First Tennessee name associated with Nashville, with our great minor league baseball team and our new ballpark. I can't wait to throw out the first pitch next spring at First Tennessee Park."
At today's news conference, Mr. Ward presented Ms. Yochem and Doyle Rippee, Chairman of First Tennessee Bank in Middle Tennessee, with Sounds home jerseys with their names emblazoned on the back.
About First Tennessee Bank

First Tennessee has the number one market share in Tennessee and one of the highest customer retention rates of any bank in the country. First Tennessee ranked in the top 6 percent of 750 banks in the most recent Greenwich and Associates Excellence in Banking survey.
First Tennessee and FTN Financial are subsidiaries of First Horizon National Corp. (NYSE: FHN). The company's 4,300 employees provide financial services through more than 170 First Tennessee Bank locations in and around Tennessee and in 21 FTN Financial offices in the U.S. and abroad.
FTN Financial is a capital markets industry leader in fixed income sales, trading and strategies for institutional clients in the U.S. and abroad. First Horizon has been recognized as one of the nation's best employers by American Banker and Working Mother and a top tech innovator by InformationWeek.
More information is available at www.FirstTennessee.com.
About the Nashville Sounds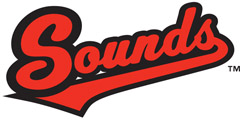 The Nashville Sounds Baseball Club is the Triple-A affiliate of the Milwaukee Brewers and a member of the 16-team Pacific Coast League. Founded in 1978 and celebrating their 37th season in 2014, the Sounds play 72 games each year at Greer Stadium and offer some of the best family-friendly entertainment value in Middle Tennessee.
Over the years, Nashville baseball fans have been able to see up-and-coming stars such as Don Mattingly, Willie McGee, Steve Balboni, Magglio Ordonez, Aramis Ramirez, Prince Fielder, Ryan Braun, and Nelson Cruz, to name a few, learn their craft at Greer before making it to the big leagues.
For more information, visit www.nashvillesounds.com or follow the team on Twitter (@nashvillesounds).