Topic: False Imprisonment

Clarksville, TN – Clarksville Police Patrol Officers located and arrested Kirby G. Wallace near Hawkins Road on Friday morning, May 4th, 2018 about 8:15am, not far from where the Chevy Astro van was located earlier.
The officers, who were investigating a suspicious person report of someone running and jumping into some bushes, made the arrest without injury or incident. Wallace did not resist.
«Read the rest of this article»

Clarksville, TN – Clarksville Police are looking for Kirby G. Wallace, W/M, 52. He has two outstanding warrants for Aggravated Burglary and False Imprisonment.
Wallace is homeless and could be living out of a white Chevy Astro van bearing TN tag Y0311J (exp. 3/17). The van might have a mattress inside and possibly three TV's which are stolen.
Wallace is about 5'10, 160 lbs, brown hair, brown eyes and has tattoos, right arm – Eagle, Left arm – Cross, and chest – Mountain Lion
«Read the rest of this article»

Clarksville, TN – Clarksville Police have identified and secured a Robbery Warrant for the man responsible for robbing an 81 year old woman in Clarksville. The police's investigation lead to Timothy Howell being identified as the man who committed the robbery.
Howell is already in custody after being arrested for committing a robbery at Almaville Market near Smyrna on Friday, January 19th, 2018 around 7:45pm.
«Read the rest of this article»

Clarksville, TN – The Clarksville Police Department is asking for public assistance locating John Anthony Baldwin who has 10 warrants on file: Contempt x 2, Violation of Order of Protection x 2, Violation of COR x 2, Possession of a Firearm by a Convicted Felon, False Imprisonment, Aggravated Domestic Assault, and Interference with 911.

Baldwin is usually in possession of a firearm
«Read the rest of this article»
Tiny Town Road Hit and Run occurred on April 4th, 2014

Clarksville, TN – On April 22nd, 2014 at 8:07pm, 30 year old Scott Lee Murphy, a Clarksville resident, was taken into custody on outstanding warrants.
When Mr. Murphy was interviewed, he admitted to driving the vehicle and fleeing the crash scene. Mr. Murphy stated he had outstanding warrants and was scared and did not know what he struck with the vehicle.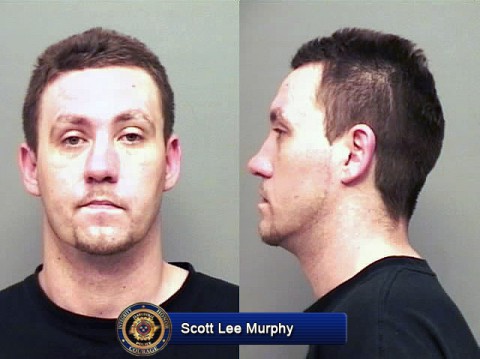 «Read the rest of this article»

Clarksville, TN – On March 10th, around 10:30pm, Clarksville Police Officers responded to a call of a 21 year old man being threatened with a shotgun at 3414 Pembroke Road.
The 21 year old man was dropping off his 18 year old girlfriend at the residence when Jonathan Hargadine came outside on the porch with a shotgun and threatened to shoot the 21 year old if he did not leave.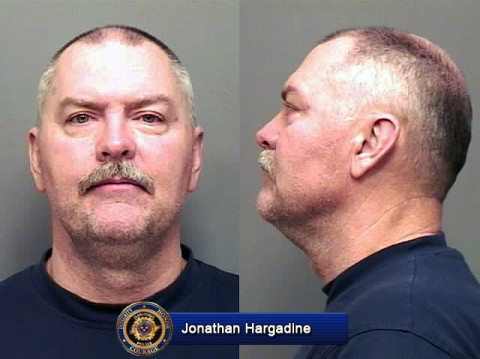 «Read the rest of this article»