Clarksville, TN – Clarksville Police Patrol Officers located and arrested Kirby G. Wallace near Hawkins Road on Friday morning, May 4th, 2018 about 8:15am, not far from where the Chevy Astro van was located earlier.
The officers, who were investigating a suspicious person report of someone running and jumping into some bushes, made the arrest without injury or incident. Wallace did not resist.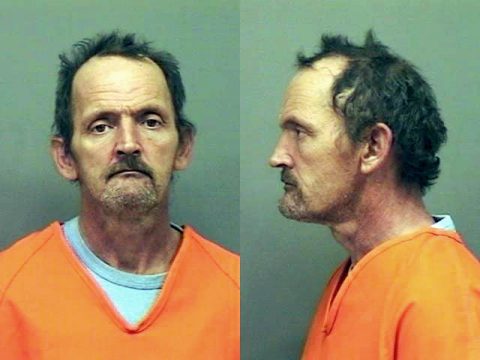 Wallace was wanted by Clarksville Police for the May 2nd, 2018 aggravated burglary and false imprisonment that took place at a residence on Liberty Parkway.
Wallace broke into the house, demanded the victim's credit/debit card number and pin after tying her to the bed using various ropes, cords, and duct tape.
Wallace threatened to come back and kill the victim if she gave him wrong information.
Additionally, he took three televisions and her cell phone and placed them in a white van during her confinement. Eventually, the victim was cut free and able to run out of her residence to a neighbor's house and call 911.
CPD Detective Sunisa Hamilton is the assigned investigator.