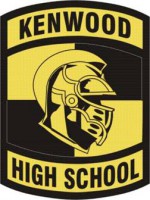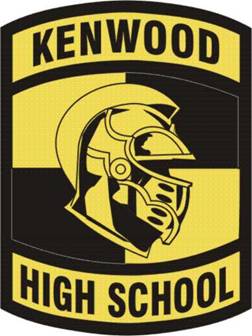 Clarksville, TN – The Springfield Yellow Jackets rallied in the bottom of the seventh inning to send their second District 10-AAA baseball tournament game against the Kenwood Knights into extra innings, Monday, May 5th at Rossview High School.
Then, they capitalized on an error in the tenth inning to win the game, 9-8, and eliminate the Knights from the tournament.
Springfield senior Jackson Cobb stole home to win the game for the Yellow Jackets. Cobb was walked by Kenwood relief pitcher Will Kopke, after which he promptly stole second base.
Later, as Cobb attempted to steal third, the Kenwood catcher threw the ball over the stretching third baseman. As a result of the bad throw, Cobb continued to steal third and score the game winning run.
Kopke was tagged with the loss. Springfield's Logan Birdwell earned the win.
For the first five innings, the Knights had complete control of the game. They kept the Yellow Jackets scoreless as they plated five runs in the first three innings. By the fifth inning they were ahead 8-2 with a chance to close the game early.
However, after scoring three runs in the fourth, the Knights failed to score the rest of the game. Meanwhile, the Yellow Jackets plated three runs in the bottom of the sixth to get within three of the Knights, 8-5, and continued to rally in the seventh to tie the game.
Springfield's Jake Roberson got things started in the seventh with a shot to the left field fence for a double. Next, Tyler Crafton hit a single to put two runners in play.
Running for Roberson, Ty Minton stole home while Crafton was caught in a run down between first and second. A bad throw, let Crafton reach second.
Afterwards, with only one out, Kopke walked the bases loaded. When the Kenwood catcher let a low pitch get by him, Crafton stole home to make the score 8-7.
One more error in a nightmare inning for the Knights allowed the Yellow Jackets to tie the game. Logan Birdwell hit a grounder for an easy fielder's choice play, but the ball was dropped, allowing Birdwell to reach and another run to score.
With the loss, the Knights were eliminated from the double elimination tournament. Springfield advances for a rematch against the Northeast Eagles Tuesday, May 6th at 4:30 p.m.
The loser of that game will be eliminated and the winner will go on to play a second game against the Rossview Hawks at 7:00pm.