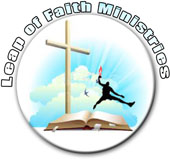 Clarksville, TN – Danielle Dillard is a bright, active sophomore at Westcreek High School. Along with maintaining academic excellence, Dillard is a member of JROTC and participates in drill competition, marching band, and has participated in the LEAP program for three years.
Dillard has been recognized for her academic excellence, leadership, and community commitment and was inducted into the National Honor Society, selected to attend the Rotary Youth Leadership Awards (RYLA) program at Austin Peay State University, and chosen for an internship at the Kennedy Law Firm.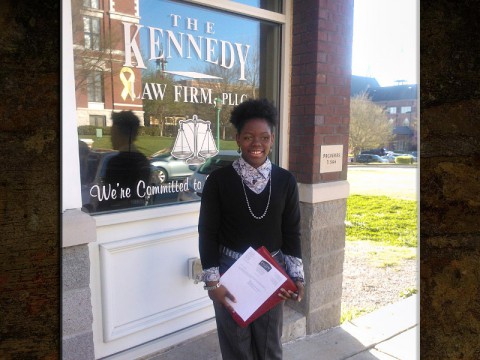 The RYLA program will take place June 10-14, 2014 and in the letter sent to Dillard it said, "Rotary District 6760's goal that your RYLA experience help broaden your vision with new ideas for service and leadership within your school and community." The RYLA program is held over a five day period and culminates with a graduation ceremony for the participants who are from middle and West Tennessee.
Danielle's mother, Regina Dillard, is proud of her daughter and talked about the opportunities and exposure to the leadership in the Clarksville community LEAP has afforded Danielle. "LEAP has offered her the opportunity to be exposed to the community leaders and resources. Danielle has been offered the opportunity to represent the LEAP organization at various functions from fashion shows, volunteering, serving as treasurer of LEAP, attending community dinners with State Representatives, and attending weekly group discussions on issues impacting today's youth.  Danielle has traveled with LEAP to Washington, DC, Atlanta, GA and looks forward to traveling with LEAP to New Orleans, LA," said Dillard's mother.
The LEAP organization is very proud of Dillard and her successes. "We provide youth opportunities to become involved in their community by exposing them to leaders, mentors, and counselors who provide guidance and direction in every area of their lives. We love to see our participants recognized for their achievements," said Richard "Reason" Garrett, program founder.
When Dillard was asked how she felt about her accomplishments, she said, "LEAP has given me countless opportunities to participate in activities that will help me achieve my dream of being an attorney in the United States Air Force. Leap has shown me how important it is to give back to my community, by taking me to the Manna Café to feed those who are less fortunate than myself. Through LEAP I have had the chance to be a mentor to my peers, and also be mentored by prosperous leaders in the community. I would like to say thank you to LEAP, Mr. Richard "Reason" Garrett and all the mentors who have challenged me to excel."
Danielle Dillard has a bright future ahead of her, and with her determination for excellence and desire to give back to the community, she will no doubt be recognized in the future.
For more information about L.E.A.P. ORG. visit www.leaporg.net or call 931.614.0440.