Written by Sgt. Leejay Lockhart
101st Sustainment Brigade, 101st Airborne Division (AA) Public Affairs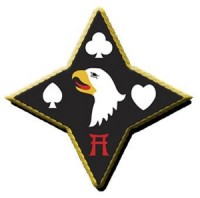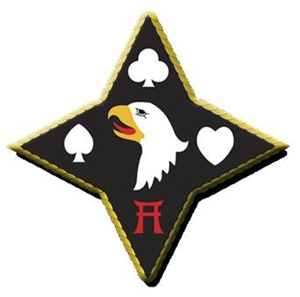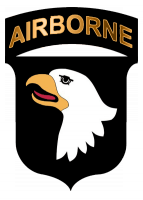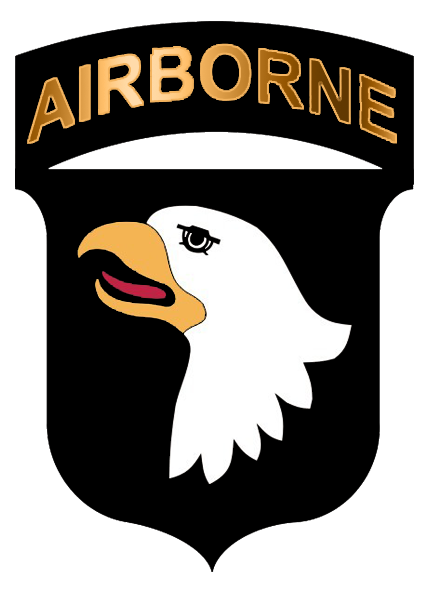 Fort Campbell, KY – Fort Campbell and the 101st Airborne Division (Air Assault) held the 2014 Week of the Eagles Car Show here May 17th.
The event gave auto enthusiasts an opportunity to view 43 superb vehicles as part of the Spectacular Saturday events on the installation. The cars ranged from a 1923 Ford T Bucket built out of scrap parts with a Chevy drive train to a 35th Anniversary Edition Nissan 350Z.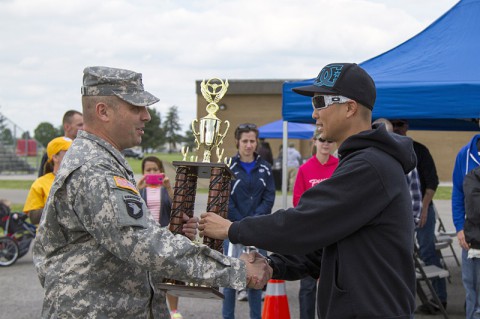 The individuals who entered the car show did so for a variety of reasons. Many use their cars as a way to express themselves.
For others, like Spc. Chris Nagel, a wheeled vehicle mechanic with Headquarters and Headquarters Company, 2nd Brigade Special Troops Battalion, 2nd Brigade Combat Team, 101st Abn. Div., cars and family are a natural fit.
He used a photo of his custom orange '68 Ford Mustang as a baby announcement. Its caption said "our family grew by two feet," referring to the baby booties hanging from the rear view mirror.
The car had belonged to his father and Nagel, a native of Winston-Salem, NC, had used it in high school. His father had helped him start restoring it, and Nagel continued the restoration even after his dad died a year ago. So he enjoyed winning first place in the custom category.
"It feels really good, after two and half years of building it," said Nagel. However, he emphasized that winning wasn't what brought him to the car show. "I just came out here to have fun and look at other cars."
For Sgt. Mario Gonzales, communications noncommissioned officer in charge for the 326th Brigade Engineer Battalion, 1st Brigade Combat Team, 101st Abn. Div., cars also represent a family bond. He was displaying a 1969 Chevy C10 pickup with a big block engine. The truck had belonged to his grandfather who gave it to Gonzales as a present for his 10th year of serving in the Army.
Gonzales said his grandfather had raised him and that the truck was a very sentimental present. He was also proud of the custom paint job. His cousins had air bushed his grandfather's favorite cartoon characters on the truck, which helped make the truck look completely one of a kind.
For Diakka Andromalius, an Army veteran from Clarksville, Tennessee, and owner of a 2010 Chevy Camaro SS/RS, cars are about expression.
"I like seeing other people's cars," said Andromalius. "I like seeing what they do and their creative ideas because everybody has their own idea of what is beautiful and what is artistic. It takes imagination and patience; you know it takes a lot of time and work."
Staff Sgt. Kevin Chau, a transmissions systems operator-maintainer assigned to HHC, 3rd Brigade Combat Team, 101st Abn. Div., also felt that displaying his 2006 Mitsubishi Lancer EVO IX, is about personal expression. Chau, a native of Santa Cruz, CA, won best import at both this year's Week of the Eagle car show and at the 2012 WoE car show.
"I did this two years ago at the last Week of the Eagles and it's just a great way to meet other people. I like to have my car look presentable, real nice, easy on the eyes, really nice and clean and so it's like a signature of me."
The car show gave people another reason to take part in Spectacular Saturday and be part of the more than 40 years of tradition of Week of the Eagles.
"It's get everybody out here to see what we do," said Nagel.
Photo Gallery