Clarksville, TN – On May 14th, 2014 the Clarksville Police Department responded to the area of Dalewood Park in reference to a female walking the neighborhood asking for help.
Officers were able to locate the victim a 23 year old white female that had been severely beaten, robbed and raped. The victim had numerous broken bones and some of the fractures were in her face.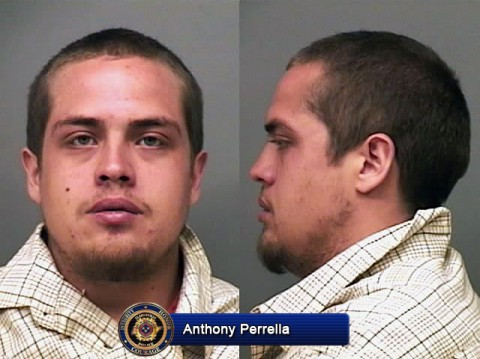 Detectives had been actively investigating this incident and on the May 20th were able to identify the Suspect as Anthony Perrella.
The Victim and Mr. Perrella appear to have been acquaintances. Mr. Perrella is currently being held in the Montgomery County Jail on a $200,000 dollar bond.
If anyone has any information on this incident please contact the Detective Ronald Parrish at 931.648.0656 ext. 5356.
Anthony Perrella
Name: Anthony Perrella
Date of Birth:  11/ 30/ 90
Gender:  M
Race:  W
Address:  477 Aspen Drive, Clarksville, TN
Arresting Officer: Heather Hill
Charge With: Aggravated Robbery, Aggravated Rape
Booked Info: Montgomery County Jail
Bond: $200,000