Clarksville's Dunbar Cave State Park holding Hikes Saturday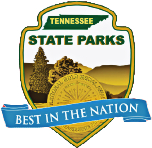 Nashville, TN – In conjunction with National Trails Day, Tennessee State Parks will host free, guided hikes on Saturday, June 7th, encouraging outdoor enthusiasts to participate in several planned activities across the state. Each state park will host its own special hike, offering a variety of family-friendly activities including historical hikes, educational programming, re-enactments and wildlife watching.
"We encourage everyone to join us for the variety of interesting hikes that will be held across the state," Deputy Commissioner Brock Hill said. "National Trails Day gives individuals and families an opportunity to enjoy the outdoors and what nature has to offer."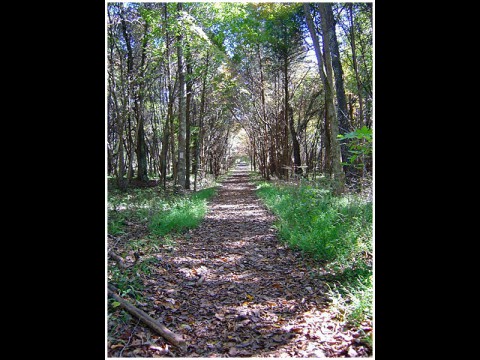 From Montgomery Bell to Roan Mountain to Reelfoot Lake and every state park in between, the National Trails Day hikes are designed for all ages and abilities.
Some hikes will be approximately one mile in length and tailored for novice hikers, while others are lengthier and geared toward more experienced hikers.
For a more in-depth look into planned National Trails Day events in your area go here.
In addition to park hikes, the Tennessee Division of Natural Areas will host three hikes, including hikes at Devil's Backbone State Natural Area, House Mountain State Natural Area and a Tennessee Coneflower tour. For more information on these hikes go here.
All events are scheduled for Saturday, June 7th, and all times are local. Participants should bring water and food, and wear long pants and appropriate footwear. Some activities require reservations, so please call to ensure an opportunity to participate.
The upcoming National Trails Day hikes represent the third in a series of statewide hiking events for 2014. Additional statewide hiking events include First Hikes in early January, Spring Hikes in March, National Public Lands Day Hikes in September and an After-Thanksgiving Day Hike in November.
The Tennessee celebration coincides with the American Hiking Society's annual National Trails Day, which began in 1993 and is the largest single-day trails and outdoor celebration in the country. Thousands of people are expected to get outside and participate in events at local, state and national parks, forests and other public lands from coast to coast.
Dunbar Cave State Park Programs for Saturday, June 7th
Sunrise Hike
Time: 5:00am-6:30am
Ages: All Ages
Join us as we greet the sunrise during the cooler hours of the day. We will hike the two mile Recovery Trail and see what crepuscular animals we can find. Bring water, wear shoes for hiking over rocks and roots, and bring binoculars if you have them for a little bird watching on the way.  Space is limited.
Reservations By: 4:30pm June 5th.
Program Leader:  Amy Wallace, Interpretive Specialist
Note: This program may have to be canceled due to scheduling change caused by staffing shortage.
---
Morning Nature Hike
Time: 7:30am–8:30am
Ages: 5 and Up
If 5:00am is too early for you, come out for this later hike. Bring your walking sticks as we make a 2 mile hike around the natural area trails. We will see what animals will show themselves and will discuss some of the plant life seen along the trail. The hike will be at a slow pace but will be moderately strenuous due to terrain. Please have shoes that are good for hiking, clothing that can get dirty and be ready to ask questions.
Reservations By: 4:30pm June 6th.
Program Leader: Shawn Settle, Seasonal Interpretive Ranger
---
Birding Port Royal
Time: 8:00am–9:30am
Ages: 8 and up
Bring your binoculars and learn the birds of Port Royal on this easy walk around the grounds, by the creek and by the river bank.  Meet at the upper parking lot beside the Visitor Center.
Reservations By: 4:30pm June 5th.
Program Leader: Amy Wallace, Interpretive Specialist
Note: This program may have to be canceled due to scheduling change caused by staffing shortage.
Dunbar Cave State Park Programs Information
Programs are free unless noted otherwise. All programs require reservations by the Deadline Listed. Programs with no reservations by the deadline will be canceled.
All programs begin at the Visitor Center unless another site is listed.
Children must be accompanied by an adult (one adult for each three children).
Age limits are definite – please do not sign up a child who is younger or older than the age limits given.
Call 931.648.5526 for reservations.
About Tennessee State Parks
Tennessee State Parks offer diverse natural, recreational and cultural experiences for individuals, families or business and professional groups. State park features range from pristine natural areas to 18-hole championship golf courses. There is a state park within an hour's drive of just about anywhere in the state, offering a variety of recreational, lodging and dining choices.
For more information about Tennessee State Parks, visit their website, facebook page and on twitter.