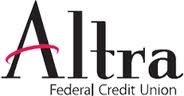 Clarksville, TN – Altra Federal Credit Union raised over $5,000 nationally with its one day Swipe Away Hunger Campaign. "Hunger continues to be a real problem in the communities we serve, stated Cheryl Dutton, Vice President of Marketing for Altra Federal Credit Union. "Besides the financial contribution achieved by the campaign, Swipe Away Hunger also generated awareness of the increasing need our communities face in feeding the hungry."
Altra donated $1.00 for every member who swiped their debit card up to $5,000 on World Hunger Day, May 28th, 2014.
The first $2,500 was divided equally between five community organizations.
The second $2,500 was allocated based on votes from Altra members and the community.
Altra partnered with The Hunger Task Force in La Crosse, Wisconsin; Winona Volunteer Services in Winona, Minnesota; Channel One Regional Food Bank in Rochester, MN; Empty Bowls Clarksville in Clarksville, Tennessee; and East Texas Food Bank in Tyler, Texas. Altra highlighted hunger statistics on their website to generate awareness of the need.
Altra's presented the check for $714.00 to Empty Bowls Clarksville, the donation will benefit Loaves and Fishes and Urban Ministries Grace Assistance Food Pantry, two local non-profit organizations dedicated to fighting hunger.
Empty Bowls Clarksville is located at 215 Foster Street, Clarksville, TN.
About Altra Federal Credit Union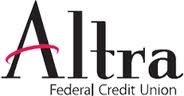 Altra Federal Credit Union is a nationwide, full-service cooperative financial institution with over 78,000 members and $1 billion in assets. They currently have 16 locations in eight states. Altra was founded in 1931 and is headquartered in Onalaska, WI. www.altra.org