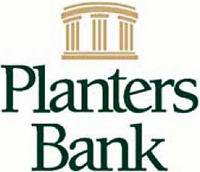 Hopkinsville, KY – Planters Bank announces the promotions of Amanda Vinson to Vice President/Commercial Lending and Jessica Shaw to Commercial Banking Officer.
Vinson joined Planters Bank in January 2005 as a customer service representative and was later promoted to credit analyst, senior credit analyst, and assistant vice president. Vinson graduated from Houston County High School and received a B.B.A with a concentration in Finance from Austin Peay State University in 2002. She is married to Dane.
Vinson is currently treasurer of the Christian County Agri-Business Association and on their executive board. She is also treasurer and on the executive board of the Junior Auxiliary. She participates in the annual March of Dimes March for Babies, actively supports Bikers Who Care, and served as a Chamber Ambassador for two years.
Vinson works from the bank's main office at 1312 South Main Street in Hopkinsville and the downtown Clarksville office at 325 Commerce Street.
Shaw joined Planters Bank in July 2011 as a commercial credit analyst, where she specialized in financial analysis and served as an appraisal officer. She will continue to work from the Bank's downtown Clarksville office at 325 Commerce Street.
She is originally from Fayetteville, North Carolina and received a B.S. in Banking and Finance from Fayetteville State University, where she was a member of Beta Gamma Sigma.  Shaw relocated to the Clarksville area in 2011 with her husband, Eric, who is soon to be retired, Army Special Forces.  Shaw actively supports Relay for Life, as well as the Wounded Warrior Project.
Headquartered in Hopkinsville, Planters Bank maintains thirteen full-service offices in Clarksville, Hopkinsville, and Western Kentucky.