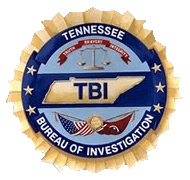 Nashville, TN – A recent addition to the Tennessee Bureau of Investigation's 'Top 10 Most Wanted' list has been captured in Arkansas.
On Wednesday night, U.S. Marshals from the Eastern Arkansas Fugitive Task Force arrested Samuel A. McCurry in Fordyce, Arkansas. Investigators believe McCurry, who lives in Gruetli Laager, TN, traveled to an acquaintance's home in Fordyce in an attempt to elude authorities.
The TBI added the Grundy county man to the 'Top 10 Most Wanted' on Tuesday.
He was wanted by the Grundy County Sheriff's Office and the TBI for four counts of Aggravated Sexual Battery and Rape of a Child.
He failed to appear in court for the charges on June 4th, 2014.
At the time of this release, the 47-year-old was being held in Arkansas without bond in the Dallas County Detention Center, pending extradition back to Tennessee.