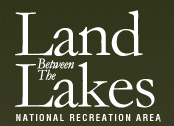 Golden Pond, KY – At Land Between The Lakes National Recreation Area, Friday, July 4th, from 1:00pm-4:00pm, the Homeplace hosts a traditional 1850's Independence Day Celebration under the farm's shade trees.
Special guest, Kentucky statesman Henry Clay, portrayed by George McGee, will entertain visitors with antics of 1850's politics.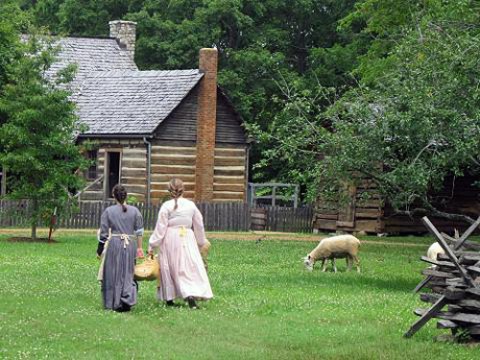 The
Kentucky Humanities Council
and the
National Endowment for the Humanities
fund the Henry Clay program.
Activities include raising the 1850 American flag on the liberty pole, a group reading of the Declaration of Independence, patriotic crafts, games, music, and a cool slice of watermelon.
Programs are included with general admission to the Homeplace:  $5.00 ages 13 and up, $3.00 ages 5-12, and free for ages 4 and under.
Visitors can spend the afternoon sitting under the shade trees enjoying old-time music from the Dixie Volunteers, learn how to play marbles and town ball, or lend a hand making ice cream the 1850's way! Ice cream recipes are included in the new Homeplace cookbook, "The Homeplace History and Receipt Book," which will be available for sale at the Homeplace gift shop.
"July 4th at the Homeplace is a wonderful way for the whole family to experience and learn the history behind one of the most important holidays in the 1850s," said Interpreter, Ellen Bravard. "Our visitors will relive a time when the War for Independence from Great Britain was still fresh in memories and family stories. It was also a time of political speeches and community wide picnics. We welcome everyone to join us under the shade trees–bring lawn chairs, blankets, and picnic baskets to make a day of it."
The Forest Service, U.S. Department of Agriculture, manages Land Between The Lakes National Recreation Area in partnership with Friends of Land Between The Lakes in Western Kentucky and Tennessee. The National Recreation Area provides environmental education, outdoor recreation, lake access, and land management for the public to enjoy.
Visitors are encouraged to review the official website at www.landbetweenthelakes.us or call 800.LBL.7077 or 270.924.2000 for event listings, updates on programs and policies, safety information, maps, temporary trail and road closures, and more.
Follow Land Between The Lakes on Twitter @LBLScreechOwl or @LandBtwnLakes and Friends of Land Between The Lakes on Facebook at www.facebook.com/LBLFriend. To sign up for an events e-newsletter, email lblinfo@fs.fed.us. USDA is an equal opportunity provider and employer.