New Johnsonville, TN – On Thursday, Tennessee State Representative John Tidwell hosted a Jobs Fair with the support of the Tennessee Department of Labor.
Over 180 people attended the regional Jobs Fair held in Dickson County with 31 employers from around the region participating.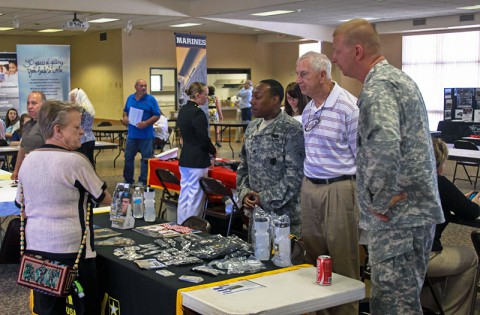 "This was a terrific event and I want to thank the Department of Labor for helping to put this together," said State Representative Tidwell. "As I spoke with the many people who came looking for jobs, I found that there is a tremendous spirit and resilience in Tennesseans who are eager to find a job that will help them support themselves and their families."
While the unemployment rate has been dropping in recent months, there are still thousands of people in Middle Tennessee looking for work. The Jobs4TN event brought employers together from around the area to give people looking for work a one-stop place to find out about the many job opportunities in the area.
In addition, the mobile career coach was on hand to help attendees sharpen their resume and get advice on how best to interview for a job.