Fans Encouraged To Bring Their Dogs To Greer Stadium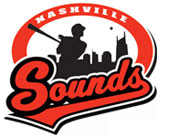 Nashville, TN – The Nashville Sounds host a "Bark In The Park" promotion on Sunday, August 10th, giving fans a chance to bring their favorite pooch to the ballpark for the first time since 2004.
The event, which will occur before and during the Sounds' 6:35pm game against the Round Rock Express, is presented in partnership with the Nashville Humane Association.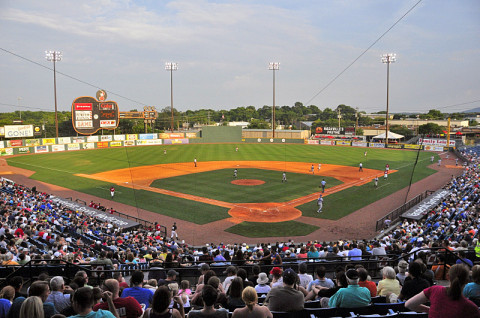 "We are excited to host Bark in the Park Night during our final season at Greer Stadium," said Sounds general manager Brad Tammen. "This will be a special evening at the ballpark that will allow our fans to enjoy a night of Sounds baseball and have fun with their entire family, dogs included."
Designated seating sections will be set aside for all dogs and their owners in attendance. Dogs will not be allowed into the additional seating sections at Greer Stadium. All fans are asked to only bring well-behaved, social, and leashed dogs to the ballpark. The Sounds will provide bowls of water for the dogs.
Tickets for that night will be $10.00 for owners and $3.00 for dogs when purchased at least 24 hours in advance. Tickets for owners purchased on game day will be $15.00. All proceeds of the dog tickets sold will go to the Nashville Humane Association.
To pre-purchase Bark In The Park tickets at this special pricing, please visit www.soundsgroups.com and use the special username "bark" and password "baseball".
To be a part of this memorable night at Greer Stadium, all dog owners will have to sign a waiver and present proof of updated vaccinations for their dog prior to entering the ballpark. All dogs must be kept on a leash while inside Greer Stadium and owners must promptly bag and dispose of any waste created by their dog.
Prior to the game, a puppy parade will be held on the field. All interested dog owners should report to the right field corner adjacent to Section A by 5:45pm to participate.
Also on site at the ballpark that evening will be the Nashville Humane Association's mobile adoption unit, Teddy's Wagon, where the hopeful animals available for adoption that day will be singing "Take Me Out To The Ball Game, Take Me Out & Adopt Me."
For more information about the Nashville Humane Association, visit www.nashvillehumane.org