Dickson, TN – On Saturday, July 19th, 2014, the Reading Rock Bookstore in Dickson Tennessee will be hosting a booksigning with author and clarksvilleonline.com staff writer Sue Freeman Culverhouse.
Mrs. Culverhouse will be signing her latest book, Tennessee Literary Luminaries: From Cormac McCarthy to Robert Penn Warren (The History Press, Charleston, SC, 2013).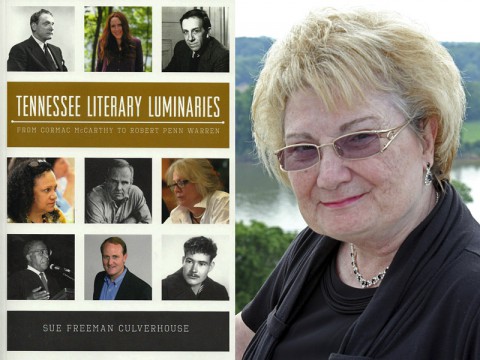 Mrs. Culverhouse is the author of three books including Seven Keys to a Successful Life, To Cure Sometimes, To Comfort Always, and Tennessee Literary Luminaries.
The Reading Rock Bookstore is located at 122 North Main Street.
For more information, contact the Reading Rock Bookstore at 615.326.0401 or visit their website at www.thereadingrock.com.