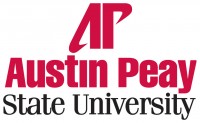 Clarksville, TN – This September, Austin Peay State University's Felix G. Woodward Library and APSU's Wilbur N. Daniel African American Cultural Center will host four documentaries on the history of civil rights in America.
The films are part of the National Endowment for the Humanities' (NEH) Created Equal: America's Civil Rights Struggle initiative.
This program uses documentary films to encourage discussions of America's civil rights history.
The NEH has partnered with the Gilder Lehrman Institute of American History to develop educational and discussion materials for the screenings.
The films, which will screen at 7:00pm on Tuesday nights in Clement 120, include:
"The Abolitionists" on September 9th.
"The Loving Story" on September 16th.
"Freedom Riders" on September 23rd.
"Slavery by Another Name" on September 30th.
APSU will host a series of forums with each film, led by scholars from the Department of History and Philosophy, the Department of Languages and Literature, the Department of Political Science and the African American Studies program.
APSU is one of 473 institutions across the country awarded a set of four films chronicling the history of the civil rights movement. The documentaries include dramatic scenes of incidents in the 150-year effort to achieve equal rights for all. "Freedom Riders" received an Emmy in 2012, and "The Loving Story and "The Abolitionists" were nominated for Emmys in 2013.
"These films chronicle the long and sometimes violent effort to achieve the rights enumerated in the Declaration of Independence—life, liberty and the pursuit of happiness—for all Americans," Nancy Gibson, associate professor at APSU, said. "We are pleased to receive a grant from NEH to provide programming around these films to help students realize how the hard-fought freedoms won over the last century should not be forgotten and taken for granted."
More information on Created Equal is available online at www.neh.gov/created-equal