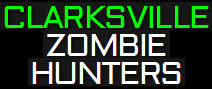 Cunningham, TN – We are pleased to announce the newest, most exciting attraction to come to the Clarksville area.
Clarksville Zombie Hunters is a haunted hayride styled attraction opening September 25th – November 2nd, 2014, every Thursday, Friday, Saturday, and Sunday night at dark.
Patrons ride on a trailer through the zombie infested woods and hunt down the walking dead with turret-mounted paintball guns.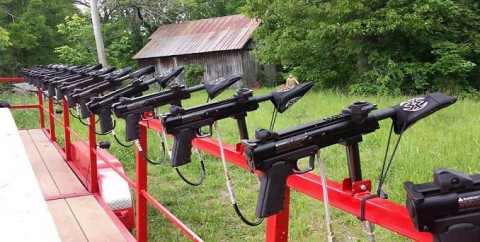 Each of the Zombie Assault Trailers has a 1600 watt sound system playing intense music to attract the hordes of infected and ultra bright LED lights to expose them as targets.
The approximately 20 minute ride carries the hunters through scenes reminiscent of the zombie television shows, movies, and video games, following an interactive script where the riders are truly part of the action.
The Zombie Paintball Hayride Experience is fun for all ages and is a family friendly alternative to haunted houses. There will be live music and food vendors every night in the Entertainment Zone, as well. ("The zombies don't shoot back, just don't let them bite you!")
We owe a huge debt of thanks to our Sponsors and Partners:
Eric J. Yow, Attorney at Law
Matt Cole Construction
Bradford Health Services
Red Leg Action Sports
Cumberland Bank & Trust
Guadalajara Mexican Grill
Big Iron Munitions Company
Booth Hosts:
Goble Law Firm
Dept of Children's Services
Health Connect
Bradford Health Services
Camelot
Centerstone
Clarksville Christian School
Youth Villages
Parker & Pugh
Catholic Charities
Mental Health Co-op
LEAP
Party Rockers
Fellowship of Christian Athletes
Trinity Behavioral Health
Food Vendors:
Tacos Maria
Edwin's Grill
Gourmet Cotton Foods
Live Music:
For more information, visit: www.clarksvillezombiehunters.com or www.facebook.com/ClarksvilleZombieHunters