Topic: Centerstone
Becky Stoll, LCSW
Nashville, TN – September is National Suicide Prevention Month, a time for mental health advocates, prevention organizations, survivors and community members to come together and raise awareness about suicide prevention.
Suicide is the tenth leading cause of death in the United States, and the national suicide rate has increased by 35 percent since 1999. Although we will not have death by suicide data for 2020 for some time, events taking place this year, most notably the COVID-19 Coronavirus pandemic, have without doubt had significant psychological and social effects.
«Read the rest of this article»
Nashville, TN – Centerstone, a national leader in behavioral health care based in Nashville, is partnering with the Tennessee Department of Mental Health and Substance Abuse Services (TDMHSAS) to provide COVID-19 Coronavirus relief in 21 counties across the state.
Known as the Tennessee Recovery Project and funded by the Federal Emergency Management Agency (FEMA), the effort allows Centerstone to offer resource connection and short-term supportive counseling to those whose mental health has been impacted by the COVID-19 Coronavirus pandemic.
«Read the rest of this article»

Clarksville, TN – A recent study released by Cohen Veteran's Network (CVN) shows Americans are concerned about their mental health during this COVID-19 Coronavirus pandemic.
With more than 90 percent of the U.S. population under some form of stay-at-home order, and physical distancing in place, the situation is beginning to have an impact on peoples' state of mind and bringing mental health care to the forefront.
«Read the rest of this article»
Clarksville Group joins 'National Strategy' to help Soldiers, Veterans, Families
Clarksville, TN – A passionate group of leaders gathered in Clarksville last week to continue building a local strategy to prevent suicide among soldiers, veterans and their families.
The group got started last year in response to a U.S. Conference of Mayor's Challenge to join with two federal agencies — the Veterans Health Administration and the Substance Abuse and Mental Health Services Administration — to find ways to prevent suicide in military communities.
«Read the rest of this article»
Liberty Park will host film, vendors and fun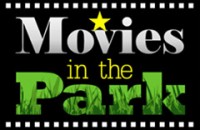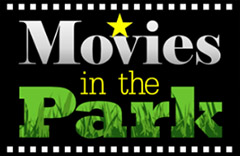 Clarksville, TN – Clarksville Parks and Recreation's Movies in the Park, the City of Clarksville's free, outdoor movie series, continues on Saturday, August 19th, 2017 with the showing of "Space Jam" at Liberty Park's amphitheater, 1188 Cumberland Drive.
Pre-show activities, coordinated by the Clarksville Parks and Recreation Department, will begin at 6:00pm.
«Read the rest of this article»
Clarksville, TN – Psychosocial Recovery clients in Clarksville were recently treated to a spa day by local Centerstone staff. The event emphasized the importance of self-care for both mind and body.
"We wanted them to experience a therapeutic environment to unwind and de-stress with meditation, face masks, foot spa and a relaxation station with roller massagers, stress balls and a Zen garden," said BreAnne Nixon, psychosocial educator.
«Read the rest of this article»
Clarksville, TN – The sixth annual Foster Care Awareness Family Day celebration was recently held at the LEAP plaza. Despite inclement weather about 450 members of the Clarksville Community gathered together to learn about foster care and learning what it takes to become a foster parent.
Hosted by the Department of Children Services, Centerstone, Health Connect, Clarksville Family Therapy, OmiVisions, Youth Villages, Mental Health Cooperative, and the LEAP Organization, the goal of this event was to create greater awareness of children in need who remain in state custody and want to become members of foster families.
«Read the rest of this article»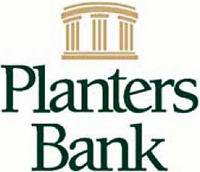 Clarksville, TN – The Planters Bank-Hilldale Gallery will feature "Symbolic Summer" by Clarksville Artist Terri Jordan from Thursday, June 4th – Wednesday, July 1st.
A 20-year arts veteran, Jordan is the exhibits curator of the Clarksville's own Customs House Museum, as well as a fine artist working in oils and acrylics. She has been involved with nonprofit arts organizations and has taught classes for Centerstone.
«Read the rest of this article»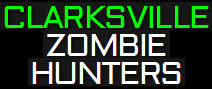 Cunningham, TN – We are pleased to announce the newest, most exciting attraction to come to the Clarksville area.
Clarksville Zombie Hunters is a haunted hayride styled attraction opening September 25th – November 2nd, 2014, every Thursday, Friday, Saturday, and Sunday night at dark.
Patrons ride on a trailer through the zombie infested woods and hunt down the walking dead with turret-mounted paintball guns.
«Read the rest of this article»
Clarksville, TN – Clarksville Mayor Kim McMillan will join the City of Clarksville Office of Housing and Community Development to host a Homeless Solutions Forum on Tuesday, May 20th, 2014 from 9:00am–3:00pm.
The forum will be held at Freedom Point in Liberty Park. «Read the rest of this article»