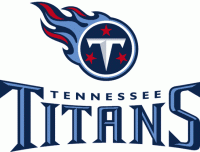 Nashville, TN – Missed tackles, interceptions, penalties, dropped passes, you name it, the Tennessee Titans (1-2-0) found several ways to shoot themselves in the foot Sunday in their 33-7 loss to the Cincinnati Bengals (3-0-0) at Paul Brown Stadium.
The wheels began to fall off on their opening drive. The Titans moved the ball down to the Bengals 21 where the drive stalled. Kicker Ryan Succop comes on to attempt a 40 yard field goal, but misses wide right. Succop would miss his only other field goal attempt later from 42.
When asked what happened today, Titans head coach Ken Whisenhunt stated, " It's just not making the plays. I mean, we open the game with a nice drive. We were moving the ball down the field and then missed a field goal."
"What's happening to us is, when we have the opportunity to make plays in whatever aspect, we're not making them. We're not making the catch, we're not making the tackle, we're not making the kick," said Whisenhunt.
Not to take anything away from Cincinnati. Everything was clicking for them. Quarterback Andy Dalton even caught an 18 yard touchdown pass from wide receiver Mohamed Sanu.
"Our guys — somebody — has to make a play," stated Whisenhunt. "We were in position to make a play on the throw-back to the quarterback. We repped that play in practice, and we don't make it. We had a chance for a big play down the field early when they brought their pressure, and we missed it. It's unacceptable. This league is about making plays."
The one bright on the day for the Titans was running back Bishop Sankey. He led all rushers with 61 yards on 10 attempts.
"We were able to run the ball effectively, and that's one of the few positives from today. It's always good to see your young players making a contribution like Bishop did today," said Whisenhunt.
Quarterback Jake Locker was 17 of 34 for 185 yards and two interceptions for the Titans. He also had 50 yards on 6 runs. Delanie Walker caught 4 balls for 54 yards. Kendall Wright pulled in 5 catches for 44 yards.
"We have the opportunities to make plays, but we don't make them. It starts with me missing throws. I have to make some of those throws to continue drives and give ourselves opportunities to score points," said Locker.
For the Bengals, Andy Dalton had 169 yards on 15 of 23 attempts and one interception. Wide receiver A.J. Green caught 6 balls for 102 yards. G Bernard ran for 47 yards on 14 attempts and two touchdowns. Jeremy Hill caught 7 passes for 39 yards and a touchdown.
Tennessee is going to have to figure out a way to get back on track. "We could show up next week and play like we did in Kansas City. Are we back on track then? That's the way this league is. It's tough," said Whisenhunt.
"We need to be more consistent, there's no question about that. We have to play better. You can't go on the road, drive down the field and miss the kick to open the game. Not only from the psyche of your football team, but you give them better field position. That can't happen," stated Whisenhunt. "Those are the kinds of things, situationally, that hurt you in the game. We got beat in the situational department today. That really hurt us."
The Tennessee Titans are on the road again next week as they travel to Indianapolis to face off with the Colts. Kick off is at 12:00pm CDT.
Box Score
Tennessee Titans 7, Cincinnati Bengals 33
| | | | | | |
| --- | --- | --- | --- | --- | --- |
| | 1 | 2 | 3 | 4 | Final |
| Tennessee Titans | 0 | 0 | 0 | 7 | 7 |
| Cincinnati Bengals | 10 | 9 | 7 | 7 | 33 |
Tennessee Titans

Passing
CP/AT
YDS
TD
INT
J. Locker
17/34
185
0
2
Rushing
ATT
YDS
TD
LG
B. Sankey
10
61
0
18
J. Locker
6
50
0
29
S. Greene
10
33
1
20
J. Battle
1
5
0
5
D. McCluster
1
0
0
0
Receiving
REC
YDS
TD
LG
D. Walker
4
54
0
23
K. Wright
5
44
0
28
J. Hunter
3
37
0
19
C. Stevens
2
26
0
20
D. McCluster
2
15
0
13
B. Sankey
1
9
0
9
Fumbles
FUM
LOST
REC
YDS
J. Locker
2
0
1
-2
D. Walker
0
0
1
0
Kicking
FG
LG
XP
PTS
R. Succop
0/2
0
1/1
1
Punting
NO
AVG
I20
LG
B. Kern
4
25.3
0
45
Kickoff Returns
NO
AVG
TD
LG
L. Washington
2
28
0
29
Punt Returns
NO
AVG
TD
LG
D. McCluster
1
1
0
1
Cincinnati Bengals

Passing
CP/AT
YDS
TD
INT
A. Dalton
15/23
169
0
1
M. Sanu
1/1
18
1
0
J. Campbell
1/2
-3
0
0
Rushing
ATT
YDS
TD
LG
G. Bernard
14
47
2
12
J. Hill
7
39
1
12
C. Peerman
5
15
0
4
B. Tate
1
12
0
12
A. Dalton
3
3
0
3
R. Hewitt
1
0
0
0
Receiving
REC
YDS
TD
LG
A. Green
6
102
0
29
M. Sanu
5
44
0
14
A. Dalton
1
18
1
18T
G. Bernard
1
7
0
7
R. Hewitt
1
6
0
6
J. Gresham
1
5
0
5
B. Tate
1
5
0
5
K. Brock
1
-3
0
-3
Kicking
FG
LG
XP
PTS
M. Nugent
1/1
29
4/4
7
Punting
NO
AVG
I20
LG
K. Huber
4
49.0
3
55
Kickoff Returns
NO
AVG
TD
LG
B. Tate
1
18
0
18
Punt Returns
NO
AVG
TD
LG
B. Tate
0
0
0
0