Montgomery County, TN – The Clarksville Police Department was dispatched to a vacant home on Madison Street in response to possible trespassing, which turned into a methamphetamine manufacturing investigation.
The property owner believed people had been in the home and told officers that he had seen signs of meth manufacturing. CPD contacted the 19th Judicial District Drug Task Force, Clarksville Fire Rescue and Montgomery County EMS.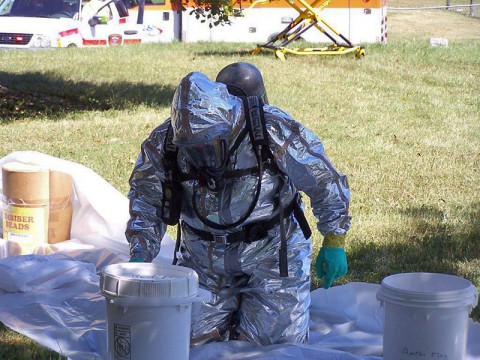 CFR and EMS set up an area for fire suppression, decontamination and medical treatment in the event that the hazardous materials used to manufacture meth started a fire or resulted in an explosion.
An agent with the 19th JDDTF entered the home and found a one-pot meth process among other items used in the manufacture of meth.
No suspects were present and the incident is currently under investigation.
Anyone with information on the lab should call the 19th JDDTF at 931.648.5753.
Photo Gallery