Topic: CFR
Clarksville, TN – Citizens are urged to communicate with City of Clarksville Departments and offices by using online services, email, telephones, mail and drive-up windows to limit social contact during the coronavirus (COVID-19) emergency.
«Read the rest of this article»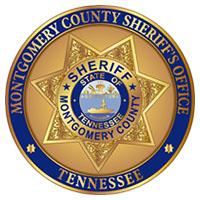 Clarksville, TN – On Saturday, February 29th, from 7:00am to 2:00pm, Tennova Healthcare – Clarksville will be hosting a Critical Incident Response Exercise with the Montgomery County Sheriff's Office (MCSO), Clarskville Police Department (CPD), Clarksville Fire Rescue (CFR), Montgomery County EMS, and Montgomery County EMA. The drill will be a real world response in an exercise environment.
During this exercise, there will be a higher than normal volume of first responder vehicles and personnel at the hospital located at 651 Dunlop Lane.
«Read the rest of this article»
Clarksville, TN – Clarksville Fire Rescue recently rolled out an automated phone message system to help Clarksville residents comply with open-burning regulations.
Residents can now call 931.645.7454 on the day that they plan to burn to see if burning is allowed.
"The City Burn Ordinance allows residents to burn leaves in their yard provided they follow the guidelines. They are not required to obtain a burn permit to do so. A burn permit is required to burn piles larger than 5 feet in diameter," Clarksville Fire Rescue Marshal Ricky Cumberland said.
«Read the rest of this article»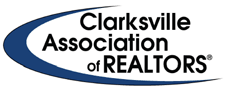 Clarksville, TN – The Clarksville Association of Realtors Spreading Our Support (S.O.S.) Foundation is proud to announce a grant approval of $60,000 to Habitat for Humanity of Montgomery County, TN.
The grant monies will go towards partnering with the Clarksville Fire Rescue to fund their home build for Sherry Elliott that is breaking ground on February 18th, 2020 as well as fully funding the 101st Montgomery County Habitat for Humanity home in 2020.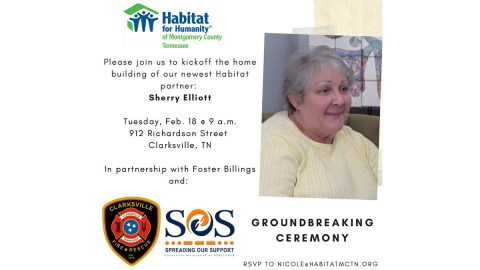 «Read the rest of this article»
Clarksville, TN – Steve Batten has been promoted to Deputy Fire Chief, which puts him second in command and in charge of the operations of Clarksville Fire Rescue.
Batten's career started in 1996 at Fire Rescue, where he excelled at every level and rose through the ranks of the department. Previously an assistant fire chief and commander of A Shift, Batten has spent the past 11 years as an officer, honing his leadership skills and fire ground knowledge.
"I look forward to working with my coworkers in this new role and helping to grow the department into the future," Batten said.
«Read the rest of this article»
Clarksville, TN – Six Allstaters from Clarksville Tennessee recently came together to volunteer and secure a $5,000 Allstate Foundation Helping Hands® Grant to benefit The City of Clarksville. The City of Clarksville will use the funding to purchase fire prevention education supplies.
«Read the rest of this article»
Montgomery County, TN – Broomball is sweeping through Clarksville! Come out to the Downtown Commons Winter Ice Rink and see Clarksville's most entertaining sport. Fort Campbell's Major General Brain Winski will challenge the reigning champions, Montgomery County and Mayor Jim Durrett, for the third annual showdown on ice, January 15th, 2020 at 6:00pm.
Joining us this season is Clarksville Police Department and Clarksville Fire Rescue for a friendly competition of Guns vs. Hoses starting at 5:00pm. The 911 Dispatchers will try their hand in a short match between the two featured games.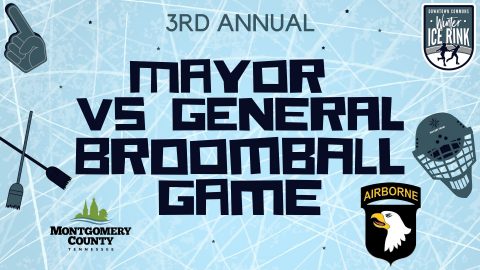 «Read the rest of this article»
Downtown Commons Ice Rink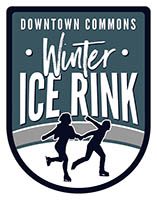 Montgomery County, TN – On January 15th, 2020, the public is invited to attend the second annual Broomball match between Montgomery County Mayor Jim Durrett and U.S. Army Fort Campbell to a backyard broomball game at 6:00pm-7:00pm at the Downtown Commons Winter Ice Rink.
Broomball is a variation of ice hockey played on ice without skates and with brooms and a ball instead of sticks and a puck. Running around in shoes on ice while trying to "sweep" a ball into a goal presents a unique challenge that includes a lot of slipping, sliding and falling.
«Read the rest of this article»
Busy 12 months yielded better intergovernmental relations, smoother budgeting, and several new departmental leaders
Clarksville, TN – Clarksville Mayor Joe Pitts' first year in office has produced dramatic improvements in local intergovernmental cooperation, effective hiring of several new departmental leaders, smooth deliberation and adoption of the 2020-21 Fiscal Year budget, and a strong focus on communicating with citizens.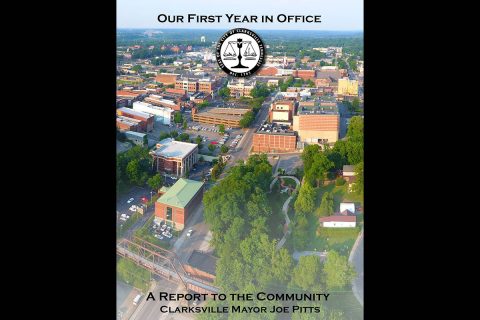 «Read the rest of this article»

Clarksville, TN – Clarksville Police Department hosted a pilot First responder program specifically for the homeschool community at CPD's Training Facility, Tuesday, December 17th, 2019.
Our Community Relations Unit discovered while being involved in other community related events, that Clarksville-Montgomery County has a large homeschool population which may not have an opportunity to interact with first responders through the course of their studies.
«Read the rest of this article»