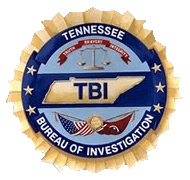 Nashville, TN – The Tennessee Bureau of Investigation (TBI) has obtained indictments for a hair salon manager accused of fraudulently using a customer's credit card information.
At the request of 19th District Attorney General John Carney, TBI Special Agents began investigating Lori Amber Carter on July 29th.
During the course of the investigation, TBI Agents, along with investigators from the Ridgetop Police Department, developed information that in February, Carter, a manager of Royal Tease Salon in Greenbrier, TN obtained the credit card information of a patron.
Investigators further developed information that over the span of five months Carter used the victim's credit card number to make fraudulent purchases totaling approximately $900.00.
On September 17th, the Robertson County Grand Jury returned indictments for the 36-year-old White House woman, charging her with Identity Theft and Fraudulent Use of Credit Card.
Additionally, Carter faces a charge of Evading Arrest. On Monday night, TBI Agents arrested her at a friend's home. She was booked into the Robertson County Jail and later released after posting $8,250 bond.