Topic: Identity Theft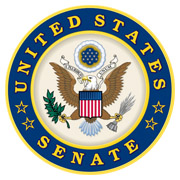 Washington, D.C. – United States Senator Marsha Blackburn (R—Tenn.) has introduced legislation to eliminate loopholes that foreign nationals exploit to become U.S. citizens.
"American citizenship should not be for sale," said Senator Blackburn. "Foreign nationals should not be allowed to come to the United States with the sole purpose of giving birth to obtain U.S. citizenship."
The Ban Birth Tourism Act will amend the Immigration and Nationality Act and ban birth tourism as a permissible basis for obtaining a temporary visitor visa. This legislation is in line with the U.S. Department of State's rule change in January 2020 prohibiting the issuance of temporary visitor visas for birth tourists.
«Read the rest of this article»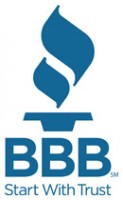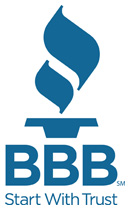 Nashville, TN – Several school districts returned to in-person instruction only to shut back down for cleaning, to do a hybrid learning schedule, or not come back to in-person instruction until after winter break.
Now, as we approach the school year's halfway point, teachers, administrators, and families may turn lax or forget to remind students about digital hygiene.
The Better Business Bureau (BBB) of Middle Tennessee and Southern Kentucky wants to remind everyone to stay safe while online and avoid being easy targets for online scammers.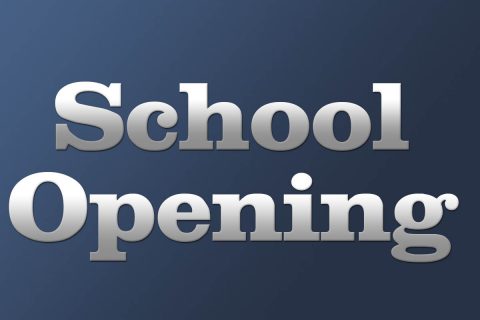 «Read the rest of this article»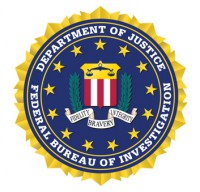 Nashville, TN – The Federal Bureau of Investigation (FBI) is seeking the public's assistance in identifying an unknown female who impersonated an account holder at an area bank in Middle Tennessee. Between August 5th and August 7th, the unknown female used the account holder's stolen identification to cash stolen checks from another bank to receive cash.
The female suspect may be wearing a wig and was seen operating a silver Dodge SUV and a blue Hyundai sedan during multiple drive thru transactions.
«Read the rest of this article»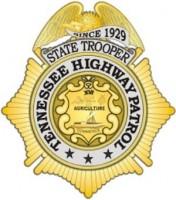 Nashville, TN – On Monday, May 18th, 2020, Tennessee Highway Patrol (THP) Interdiction Plus (IP) Trooper Andrew Connors stopped a silver GMC Yukon XL on Interstate 24 at the 82-mile marker in Rutherford County, Tennessee for a traffic violation.
During the investigation, Trooper Connors became suspicious that the occupants of the vehicle were involved in criminal activity. IP Troopers Daniels and Campbell arrived to assist.
Trooper Connors obtained consent to search the vehicle. Troopers located 42 re-encoded credit cards, nine Bluetooth skimmer ribbons, one laptop, one USB skimmer ribbon attachment for a computer, multiple gas pump keys, gas pump security seals, five grams of cocaine, and other paraphernalia consistent with credit card fraud and identity theft.
«Read the rest of this article»

Clarksville, TN – On Thursday, December 5th, 2019, around 2:45pm, while Clarksville Police officers were investigating a vehicle burglary in which a woman's wallet, jean jacket, and pink blanket were taken from an unlocked car, the victim received a notification that her credit card had just been used inside of the mall.
Officers Minetos and Mann immediately went to the store, explained the situation, and with management's assistance were able to gather a good description and the direction where the suspect headed.
«Read the rest of this article»

Clarksville, TN – Thanks to the assistance from the public and media outlets, Clarksville Police Detective Kilby received numerous tips and was able to identify and charge a suspect in conjunction with the theft from a motor vehicle and the fraudulent use of the credit card.
The woman was identified as Ashley Brashears aka as Brooke Marino. She was located by patrol officers and booked into the Montgomery County Jail, yesterday, Tuesday, December 3rd, 2019.
«Read the rest of this article»

Clarksville, TN – Clarksville Police have identified the woman who used a debit/credit on five separate occasions and different locations throughout the city thanks to the help of the public and media.
On September 3rd, 2019, around 10:30am, a woman reported to police that her debit/credit card had been used multiple times without her permission by an unknown person.
«Read the rest of this article»

Clarksville, TN – A sharp eyed citizen recognized a man, from a Clarksville Police Department media release, that police were trying to identify for identity theft.
The citizen pointed out the suspect to Montgomery County Sheriff's Office Deputies that were refueling a vehicle at the BP gas station on Riverside Drive.
The deputies notified 911 and followed the suspect until CPD Detective Beaubien, who is working the case, arrived on scene to take over the investigation.
«Read the rest of this article»

Nashville, TN – The Tennessee Department of Commerce and Insurance (TDCI) wants to make consumers aware that Identity theft is on the rise in Tennessee, and it's costing residents.
A recent report from the Federal Trade Commission (FTC) shows a more than 20% increase of identity theft in the Volunteer State last year as 6,808 Tennesseans reported being a victim of identity theft.
«Read the rest of this article»

Clarksville, TN – Within minutes after Clarksville Police requested assistance from the public and media to identify a suspect who used a credit card from a Burglary, police started receiving calls identifying Debra McGowan as the woman in the video.
After further investigation and confirmation, warrants were secured for Vehicle Burglary and Identity Theft for McGowan.
«Read the rest of this article»