Clarksville, TN – Phyllis Taylor, a 53-year-old Clarksville resident, is the registered owner and driver of the vehicle that struck Vince A. Freeman, which resulted in his death.
Taylor was booked into Montgomery County Jail with the charges of Vehicular Homicide, Leaving the Scene of an Accident- Death or Injury, Failure to Yield the Right-of-Way, Driving without a License, and Financial Responsibility (no insurance). Her bond amount is $1,100,000.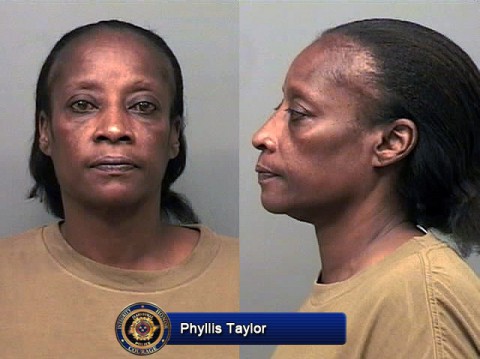 Due to the intense search by several Clarksville Police Patrol Officers, the suspect and her vehicle were located not long after this incident occurred.
Officer Harry Hampton is the CPD Officer, who recognized and located the vehicle. Officer Melissa Spielhagen was the lead investigator for this case.
Phyllis Taylor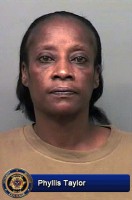 Name: Phyllis Taylor
Date of Birth: 2/ 14/ 61
Gender: F
Race: B
Address: 2825 Brewster Drive, Clarksville, TN
Arresting Officer: Melissa Spielhagen
Charged With: Vehicular Homicide, Leaving the Scene of an Accident- Death or Injury, Failure to Yield the Right-of-Way, Driving without a License, and Financial Responsibility (no insurance)
Booked Into: Montgomery County Jail
Bond: $1,100,000