Topic: Bicycle
Clarksville Police Department (CPD)

Clarksville, TN – On Wednesday, April 24th, 2019 around 11:10am, Clarksville Police report a 48 year old female riding a motorized bicycle was struck while traveling south on Riverside Drive in the bicycle lane.
She was hit in the bicycle lane by a Buick driven by a 63 year old woman that was making a left turn from Northbound Riverside Drive onto a store parking lot at the intersection of Riverside Drive and Crossland Avenue.
«Read the rest of this article»
Clarksville, TN – Bike Walk Clarksville, a group of citizens on a mission to promote a more bicycle and pedestrian-friendly community, got rolling this week with a formative meeting at Wilma Rudolph Events Center.
The next meeting is scheduled for 6:00pm Tuesday, March 13th, 2018 at a site to be announced soon. Organizers have set up online sites to inform and connect members.
«Read the rest of this article»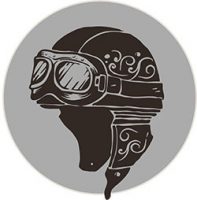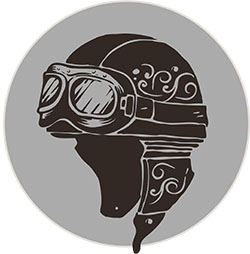 Clarksville, TN – Earlier this month, the new Motorcycle Advisory Council held its first meeting. The "MAC" was created to support and advise the Federal Highway Administration on reducing motorcycle fatalities and improving infrastructure across the country.
The ten member committee held its meeting in Arlington, VA, and is comprised of experts in a variety of motorcycle and infrastructure topics. The day long meeting was to discuss work zone improvements, roundabouts, roadside hardware, crash testing and other topics.
«Read the rest of this article»
Clarksville, TN – Hilltop Super Market held their 22nd annual Easter Egg Hunt on Saturday, April 15th, 2017. The weather was nice and warm with a cool breeze that kept it from being hot. The event kicked off at 11:00am and the Easter Egg hunt began at 2:00pm.
There were several different activities for everyone to enjoy. There were inflatable bounce houses provided by U Jumpin' Foulks, face painting done by Montgomery Central High School Cheerleaders, cupcake decorating, a duck pond, and other games.
«Read the rest of this article»

Clarksville, TN – Daymar College, in Clarksville, will host a Play-A-Thon family event July 23rd, 2016 from 9:00am-1:00pm.
There will be inflatables, carnival type food, music, games, a ride-a-thon, door prizes, limited school supplies and a drawing for a bike or two.
«Read the rest of this article»

Clarksville, TN – Jaquez Willis is on a mission. His determination to earn his high school diploma is so great that he walks seven miles from his home near Northwest High School in Clarksville, Tennessee to the Continuing Education Center on Greenwood Avenue where he is enrolled in Adult Education.
Then he walks seven miles home. Day after day, his goal gets a little closer and the hope in his heart grows a little bigger.
«Read the rest of this article»
Nationwide, Bicycle Fatalities Continue to Rise Year over Year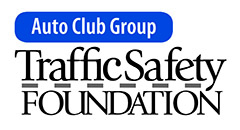 Knoxville, TN – May is National Bike Safety Month and AAA encourages all bicyclists to take necessary precautions while sharing the road with motorists. This means making safety a top priority, not just in May, but throughout the year.
Bicycle fatalities continue to increase across the U.S. according to the most recent data from the National Highway Traffic Safety Administration.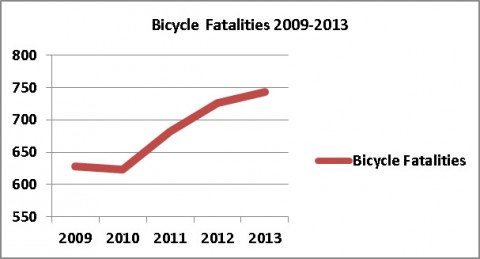 «Read the rest of this article»

Clarksville, TN – On Monday, November 24th, 2014 at approximately 10:30am, Clarksville Police Officer Jeff Derico representing the New Providence Community Policing Center (NPCPC) presented a bicycle to Ms. Larissa Taylor, which is for her 17-year-old daughter, Tyler Yoho.
Officer Charyl Ramsey, from the Austin Peay State University (APSU) Campus Police, contacted Officer Derico to see if Taylor's daughter qualified for a bicycle.
«Read the rest of this article»

Clarksville, TN – Phyllis Taylor, a 53-year-old Clarksville resident, is the registered owner and driver of the vehicle that struck Vince A. Freeman, which resulted in his death.
Taylor was booked into Montgomery County Jail with the charges of Vehicular Homicide, Leaving the Scene of an Accident- Death or Injury, Failure to Yield the Right-of-Way, Driving without a License, and Financial Responsibility (no insurance). Her bond amount is $1,100,000.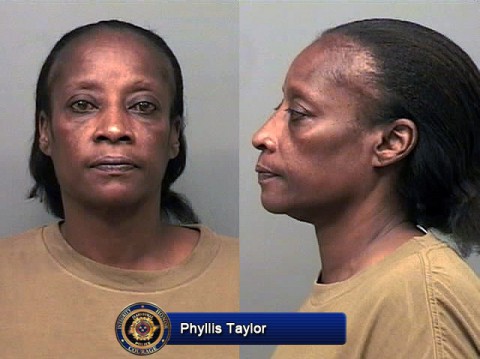 «Read the rest of this article»

Nashville, TN – Traumatic brain injury can occur as a result of any head injury. Whether it is a fall from a bicycle or a motorcycle crash, a sports concussion or a head trauma to one of our brave veterans from an explosion on the battlefield, the delicate brain can suffer significant after affects.
Many of these injuries can be prevented. During observances of Brain Injury Awareness Month, the Department of Health is reminding Tennesseans of the importance of wearing helmets while riding motorcycles and bicycles to help prevent brain injuries. «Read the rest of this article»