Montgomery County, TN – One suspect is in custody today after a meth lab was found in a basement apartment of an Old Ashland City Road residence this morning.
Mollie Hickman, 25, who gave a 2314 Old Ashland City Road address was booked into the Montgomery County Jail and charged with initiation of the process with the intent to manufacture meth. Her bond was set at $10,000.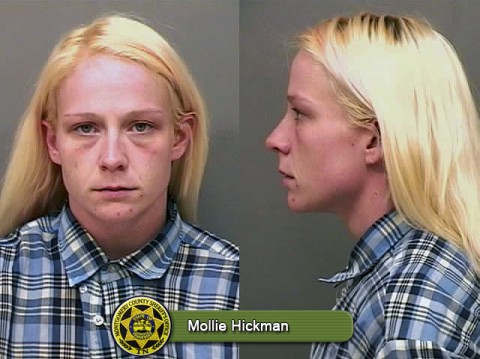 Clarksville Police were investigating a reported stolen vehicle at 2314 Old Ashland City Road around 9:35am, and when searching the area, found methamphetamine manufacturing components.
They notified the 19th Judicial District Drug Task Force, Clarksville Fire Rescue and Montgomery County EMS.
Agents with the 19th JDDTF investigated the scene, rendered the lab safe and quarantined the residence, including three occupants in the same building, but in a different apartment.
CFR and EMS assisted on scene with equipment, and ensuring the health and safety of the agents investigating the lab.
The Red Cross is assisting those displaced by this incident.
Mollie Hickman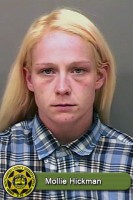 Name: Mollie Hickman
Date of Birth: 2/ 9/ 89
Gender: F
Race: W
Address: 2314 Old Ashland City Road, Clarksville, TN
Arresting Officer: Kyle Darnell
Charged With: Drugs: Initiation Process with Intent to Manufacture Meth
Booked Into: Montgomery County Jail
Bond: $10,000.00