Written by Sgt. 1st Class Nathan Hoskins
Headquarters, 101st Airborne Division (Air Assault)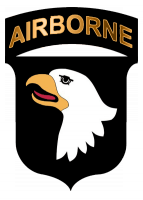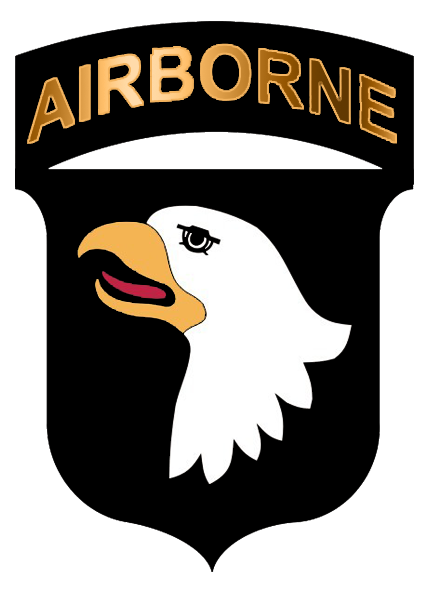 Monrovia, Liberia – Data, training and partnership. These three seemingly ordinary words are streamlining operations across Liberia and will have a lasting effect on the country long after Operation United Assistance has come to a close.

Chief Warrant Officer 2 Angel Mitre, the Joint Forces Command – United Assistance liaison officer to the National Ebola Crisis Center here, is intimately involved in putting all three of those words into action.

Sitting in the very nerve center for all government of Liberia operations in the fight against the spread of the Ebola virus disease, he leads a geospatial engineering and data collection team charged with mentoring, training and assisting personnel from the Liberian Institute of Statistics – Geo-Information Services.

Mitre accompanied Lt. Col. David Conkle, the assistant chief of staff of intelligence for JFC-UA, to meet with T. Edward Liberty, Ph.D., the director general of LISGIS, during a visit to the LISGIS headquarters October 29th. There they discussed their newfound partnership and the way ahead for geospatial missions for OUA.

The LISGIS personnel in the NECC are tasked with supplying maps, statistics and numerous other imagery products and data to all the non-governmental and governmental organizations working the OUA mission.

But here's the catch – their data and imagery is old, and though personnel have been doing a great job with what they have, their team isn't formally trained in geospatial engineering. The onslaught of requests for information from all of the agencies trekking across the country can quickly become overwhelming, said Mitre. That's where data and training come in to play.
Mitre has an answer for both, with the help of the National Geospatial-Intelligence Agency, who sent one of their best to provide support.

Barry Miller, a geospatial intelligence analyst for the NGA, said the Liberian's data is ill-equipped to support the OUA mission let alone ordinary, everyday RFIs.

"As far as data goes, they do not have recent imagery of the country," said Miller. "They have a couple key cities where they have imagery, and most of that's several years old."

In fact, some of their imagery is 10 years old and older, which is not updated enough to reflect current infrastructure – a must when tracking health care facilities, said Miller.

But that's where the NGA comes in, said Miller.

"The big focus from NGA is providing them the commercial imagery so they can have updated data," said Miller.

The NGA, in conjunction with JFC-UA, provided LISGIS with more than a terabyte of high resolution commercial imagery and data – a game-changer for LISGIS.

Part of that information includes elevation data, which comes in handy when dealing with aviation operations, said Chief Warrant Officer 2 Angel Mitre.

Mitre, who sits directly across from Miller, said that finding an appropriate landing zone for a helicopter depends on the terrain. Some of the data provided by his team, such as slope and elevation, helps pilots land safely in remote areas.

However, the data isn't just flowing one way. LISGIS, though not quite up to speed on all the new software programs and equipment, they do have an asset that can't be replicated – the human element, said Mitre. Their team knows the ins and outs of their country from the ground.

As Mitre's team flows information LISGIS's way, they supplement it with their own knowledge, making it a more robust information support system for all agencies involved with OUA, said Mitre.

Along with the data, Mitre's team, is focused on training.

Instead of hosting days and days of classes, Mitre and his team have taken an active role in mentoring real-time, real-life missions.

As the LISGIS personnel work through RFIs, Miller, Mitre or another geospatial engineering Soldier will sit next to them, observe how they produce a product or work through a problem, then they'll give feedback that quickly and effectively advances LISGIS's capabilities, said Mitre.

Miller watched as LISGIS began working on 15 maps for a customer – each to take about an hour to produce. He quickly noticed that they could do a couple simple tweaks to their work flow to save time. He interjected and sat down with them. In two hours, LISGIS learned a new technique and completed what would have been a 15-hour project.

This exchange of data and training has led to a fruitful partnership – a strong theme of the meeting, said Conkle.

"It's a very important partnership, enabling the Liberian government to fight the Ebola virus disease as well as enable them to regain a sense of normalcy after we've broken the curve of EVD," said Conkle.

As the geospatial arm of the NECC, LISGIS is tasked with a monumental task, and the JFC-UA personnel sitting next to them will only enable them to operate more effectively and efficiently, said Conkle.

During the meeting, Liberty expressed gratefulness for JFC-UA's assistance in fighting EVD through mentorship, data sharing and support, he said.

The very support that is being provided to LISGIS now will affect the country well into the future, said Liberty. The data alone will benefit their planning and zoning for the 2017 elections and the 2018 national census.

And that's what the goal is, said Mitre, not just to fight the spread of EVD, but to leave the LISGIS team and the country of Liberia better equipped for the future.

The meeting ended with a tour of the LISGIS headquarters, where Conkle met with Liberty's staff.

"It's a first step in a partnership that will last our entire tenure here in Liberia."



Sections
News
Topics
101st Airborne Division, Air Assault, Ebola, Liberia, Monrovia LIberia, Nathan Hoskins, Operation United Assistance