Tennessee made historic academic progress during governor's first term in office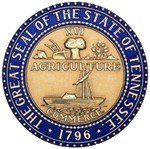 Nashville, TN – Tennessee Governor Bill Haslam today announced that Kevin Huffman, commissioner of the Department of Education, will be departing the administration to move into the private sector.
"Improving education in Tennessee has been a top priority for our administration, and having someone of Kevin's caliber to lead the charge during this time of significant progress has made a difference," Haslam said. "I am very grateful for his commitment to our students, educators and parents, and I wish him well as he continues his commitment to education."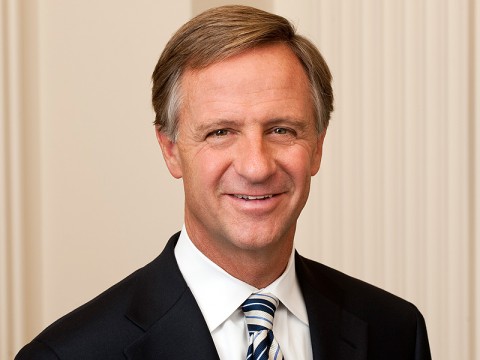 Tennessee has seen historic gains in academic achievement during Huffman's tenure. Along with significant growth on state assessment scores, the National Assessment of Educational Progress, also known as the nation's report card, announced in 2013 that Tennessee had the largest gains across fourth and eighth grade math and reading of any state in the country.
In 2014, the state also made its largest gains on the ACT since all high school students began taking the assessment.
Under his leadership, the state implemented an evaluation system focused on constructive feedback for teachers, and it has focused on rigorous standards, seeing continued gains in academic achievement. Huffman also led a restructuring of the Department of Education, increasing the emphasis on teacher training and on supporting local districts out of regional offices.
"It has been an extraordinary honor to serve nearly one million students. I am incredibly proud of the accomplishments of Tennessee students," Huffman said. "More importantly, I am convinced that the state is on the cusp of even more significant breakthroughs as the reforms in our K-12 system link with the opportunity of the Tennessee Promise."
Before joining the Haslam administration, Huffman, 44, spent nearly two decades working with public education systems as a teacher, lawyer, non-profit executive and non-profit board member.
He began his education career as a first- and second-grade bilingual teacher in the Houston Independent School District, teaching students in English and Spanish. After attending law school, Huffman represented school districts, state departments of education and universities, working on policy and litigation matters at the Washington D.C. law firm of Hogan & Hartson.
Huffman then joined the senior management of Teach For America in 2000, serving as the general counsel, the senior vice president of growth strategy and development, and the executive vice president of public affairs as Teach For America grew into the largest provider of new teachers in the country. Huffman also wrote opinion columns for the Washington Post and other publications and won the Post's national writing competition to find "America's Next Great Pundit" in 2009.
Huffman graduated from Swarthmore College with a bachelor's degree in English Literature in 1992 and from the New York University School of Law in 1998. He serves on the Board of Trustees of the University of Tennessee, the Tennessee Board of Regents, and the Board of Directors of the Council of Chief State School Officers (CCSSO), and he is a member of Chiefs for Change.
He and his wife, Amy, live in Nashville. They have a son, Asher, and he has two daughters, Starr and Olivia. The Huffmans are expecting another son in March.
Huffman's successor will be named at a later date.