APSU Sports Information

Clarksville, TN – Austin Peay State University men's basketball team begins the 2014-15 regular season this weekend, traveling to Western Kentucky for a 4:00pm, Saturday contest before returning to the Dunn Center for the home opener against Berea, 3:00pm, Sunday.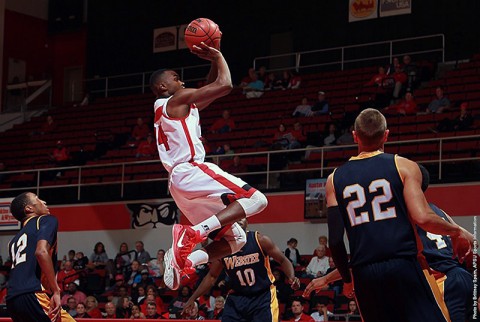 The Govs begin the 25th season of head coach
Dave Loos
' tenure with several questions to answer during the 14-game non-conference slate.
With the graduation of Travis Betran and Will Triggs and a handful of transfers, the Govs must find a way to replace 44.8 percent of their offensive output from a year ago – and find a way to improve upon the 78.9 points allowed per game.
As he has the past two seasons, junior Chris Horton will be relied on to anchor the defensive middle and shoulder more of the offensive burden down low for the Govs.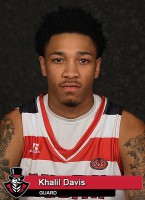 The Govs leading returning scorer at 13.2 points per game, Horton saw his shooting percentage rise as a sophomore to 59.5 percent – up from 54.0 as a freshman – as he nearly averaged a double-double (13.2 points, 9.5 rebounds) for the year.
From the perimeter, junior college transfer Khalil Davis and senior Ed Dyson look to provide a solid scoring punch for the Govs. Dyson started slow during his first year in Clarksville but averaged 17.3 points on 54.3 percent shooting over his final seven games to end the year averaging just shy of double figures at 9.9 points per game.
Davis – a JuCo All-American last season at Lawson State – enters the weekend seeking a repeat of his 17-point effort in the Govs first exhibition game against Webster, while hoping to put to rest memories of his 1-for-10 from the floor outing against Bryan College.
The Hilltoppers made the move to Conference USA this season and have a high-quality post duo expected to take the league by storm in George Fant and T.J. Price – both 1,000-point scorers entering their final seasons in Bowling Green. Western Kentucky's offense looked sharp in scoring 104 points against Pikeville (Ky.) in exhibition play, but the Hilltoppers also allowed 84 points to the NAIA foe.
Berea, a Division III school from Kentucky, returns its top seven scorers from a year ago, including Daishon Robinson, who averaged 18.1 points and 4.8 assists for the Mountaineers, who are in the process of making the transition from NAIA to NCAA Division III status.
Last Time Against This Weekend's Opponents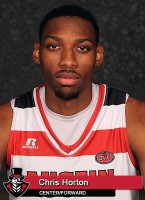 The Govs fell to the Hilltoppers 74-54, November 13th, 2012, as part of the Triple Crown Cancun Challenge. Horton recorded his first career double-double with 12 points and 10 boards, but Fant had 15 points, 14 rebounds and four blocks for Western Kentucky.
That year also was Austin Peay's last time hosting Berea, who the Govs dispatched 108-53, November 28th. Anthony Campbell scored 20 points – including the 1000th of his career – to lead five Govs in double figures.
All-time, Austin Peay is 14-38 against Western Kentucky, having lost six straight, and 1-0 against Berea.
Exhibition Review
Chris Freeman took the reins on the offensive end, averaging 17 points on 15-of-18 shooting (83.3 percent), including a 20-point, 9-for-10 from the floor effort against Bryan College.
With injuries throwing the point guard situation into flux, Zavion Williams showed flashes he could be the man to settle it down. The junior handed out 11 assists to just five turnovers, including six helpers against Webster.
The Govs forced their first two opponents into a combined 45 turnovers, resulting in 53 points.
After shooting just 66.5 percent from the free-throw line last season, the Govs were abysmal from the line during exhibition play, hitting just 53.2 percent against Webster and Bryan.
Despite holding a significant size advantage, Austin Peay was outrebounded 36-27 by Bryan College.
Govs Online
You can keep up with the Govs on Twitter @AustinPeayMBB or @letsgopeay and by liking Austin Peay's Official Athletics Facebook page. Live stats will be available for each home game at www.LetsGoPeay.com, while a live stream of all home contests can be found on the OVC Digital Network. Postgame video from most home and select road events can be found at www.youtube.com/cultureofexcellence
Video – Dave Loos