APSU Sports Information

Bowling Green, KY – Austin Peay State University men's basketball team hung tough with a veteran-laden Western Kentucky squad but couldn't make one final run, falling 77-70 to the Hilltoppers in the 2014-15 regular-season opener.
The Govs left E.A. Diddle Arena with a seventh straight loss to the Hilltoppers, despite putting four players in double figures. For Western Kentucky, they move to 1-0 in their first season as members of Conference USA.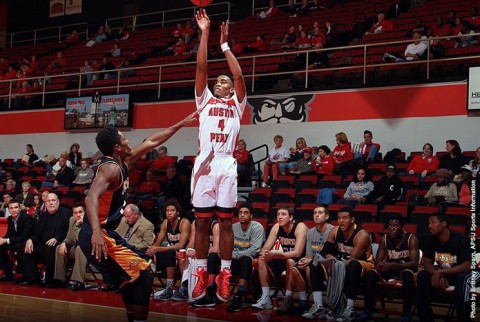 "I thought our half-court offense left a lot to be desired," said head coach
Dave Loos
. "Our execution wasn't good. Our effort was good, but our shot selection wasn't what we'd like it to be."
Austin Peay jumped out to an early lead in a back-and-forth first half, but Western Kentucky used a 20-7 run over more than seven minutes to build a nine-point lead. Back-to-back three-pointers from freshmen Tre' Ivory and Josh Robinson stemmed the tide, and a free-throw from junior Chris Horton capped a 10-0 run that gave Austin Peay a 26-25 lead with 6:07 remaining in the half.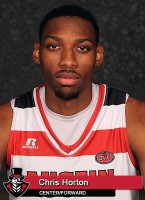 Fortune continued to favor the Govs when senior big man George Fant picked up his second foul and went to the bench for the remainder of the half with 4:12 remaining, but Austin Peay couldn't capitalize on the inside advantage, scoring just once from the field for the remainder of the half and trailing 42-35 heading into the locker room.
A rejuvenated Govs squad hit the court running in the second half, going on a 12-5 run to tie it up with 14:36 left. But Western Kentucky answered with a 13-4 run, with seven points coming from senior T.J. Price as part of his game-high 22 as the Hilltoppers put the deficit back at nine points.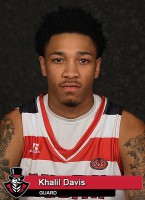 As the second half wound on, it was a newcomer that helped keep Austin Peay's hopes alive. Robinson scored nine of his 12 points in the second half, with both his three-pointer at the 6:31 mark and another with 1:31 remaining making it a one-possession game.
"It was encouraging for sure," Loos said of how his newcomers performed. "We hadn't seen the kind of pressure that we saw tonight, so it'll still take some time to get better against that."
Robinson's efforts were buoyed by Horton, who battled back from a 2-for-7 first half shooting performance to post a team-high 15 points and four blocked shots. Horton also held Fant – a preseason All-CUSA pick with more than 1000 points to his name already in his Western Kentucky career – to just six points and five rebounds on the evening.
Despite going 22-for-35 from the charity stripe, the Hilltoppers were able to put the game away late thanks to their free-throw shooting, hitting their last seven down the stretch to help seal the victory.
In addition to Horton and Robinson, senior Chris Freeman (13 points) and junior Zavion Williams (10 points) both reached double figures, with Williams scoring all his in the first half. Although he struggled from the floor again with a 1-for-8 performance, junior Khalil Davis found other ways to affect the game, leading the Govs with four assists and six rebounds while going 7-for-11 from the free-throw line.
The Govs have little time to dwell on the could-haves and would-haves from a close loss – they host Berea College in the home opener, 3:00pm, Sunday, at the Dunn Center.
Video – Dave Loos
Box Score
Western Kentucky 77 (1-0) vs Austin Peay 70 (0-1)
| | 1 | 2 | Total | Records |
| --- | --- | --- | --- | --- |
| Austin Peay | 35 | 35 | 70 | 0-1 |
| Western Kentucky | 42 | 35 | 77 | 1-0 |
Austin Peay 70
##
Player
FGM-FGA
3FGM-3FGA
FTM-FTA
OFF-DEF
TOT
PF
TP
A
TO
BLK
STL
MIN
5
HORTON, Chris
6-13
0-0
3-8
2-2
4
2
15
2
3
4
0
39
15
FREEMAN, Chris
6-9
0-0
1-2
3-3
6
4
13
0
1
1
0
28
2
WILLIAMS, Zavion
3-4
2-2
2-3
1-2
3
4
10
1
3
0
1
24
11
DAVIS, Khalil
1-8
0-2
7-11
3-3
6
2
9
4
1
0
1
33
24
DYSON, Ed
2-6
0-1
2-2
0-6
6
5
6
1
3
0
1
28
4
ROBINSON, Josh
3-6
3-5
3-4
0-1
1
2
12
0
0
0
0
16
10
IVORY, Tre
1-3
1-1
0-0
0-4
4
1
3
0
1
0
0
17
1
DIOP, Assane
1-3
0-1
0-0
0-0
0
2
2
1
1
0
0
12
20
BUDRYS, Domas
0-0
0-0
0-0
0-0
0
1
0
0
0
0
0
2
23
MBOUP, Serigne
0-0
0-0
0-0
0-0
0
2
0
0
0
0
0
1
0
TEAM
0-0
0-0
0-0
0-3
3
0
0
0
0
0
0
0
Totals
23-52
6-12
18-30
9-24
33
25
70
9
13
5
3
200
Percentages
44.2%
50.0%
60.0%
Western Kentucky 77
##
Player
FGM-FGA
FGM3-FGA3
FTM-FTA
OFF-DEF
TOT
PF
TP
A
TO
BLK
STL
MIN
52
PRICE, T.J.
6-11
4-4
6-6
0-4
4
4
22
4
3
0
1
30
03
JACKSON, Trency
5-12
2-6
2-2
1-0
1
5
14
1
3
0
2
26
51
HARRISON-DOCKS, C.
4-8
2-5
3-3
0-0
0
1
13
1
2
0
0
25
44
FANT, George
2-5
0-0
2-3
1-4
5
4
6
2
1
0
0
23
20
ROSTOV, Aleksej
1-2
0-1
0-0
2-2
4
2
2
0
1
0
0
15
33
MARBERRY, Rob
2-2
0-0
3-8
1-2
3
1
7
0
0
0
0
18
01
KASPAR, Kevin
1-3
1-3
2-2
0-2
2
1
5
3
0
0
1
21
23
JOHNSON, Justin
2-4
0-0
1-3
3-2
5
2
5
0
0
0
0
16
15
PATTERSON, Avery
0-1
0-1
2-4
0-2
2
1
2
2
2
0
1
9
14
LAWSON, Ben
0-2
0-0
1-2
1-2
3
0
1
0
0
0
0
7
02
CLAYTON, DJ
0-1
0-0
0-2
0-0
0
0
0
0
0
0
0
2
21
SNIPES, Nigel
0-2
0-1
0-0
0-4
4
2
0
0
1
0
0
8
TM
TEAM
0-0
0-0
0-0
1-1
2
0
0
0
0
0
0
0
Totals
23-53
9-21
22-35
10-25
35
23
77
13
13
0
5
200
Percentages
43.4%
42.9%
62.9%