Written by Terri Moon Cronk
DoD News, Defense Media Activity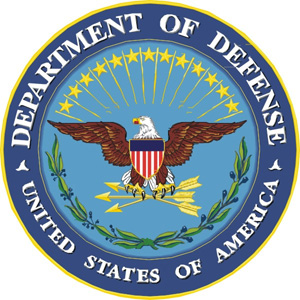 Washington, D.C. – Defense Secretary Chuck Hagel has directed a policy change in new paycheck allotments to prevent unscrupulous commercial lenders from taking advantage of troops and their families, Pentagon officials said today.
According to a Defense Department news release published today, effective January 1st, 2015, the change in DoD's Financial Management Regulation will prohibit service members from allotting pay to buy, lease or rent personal property, a senior DoD official said.
Improving Protection for Service Members
According to the release, this policy change will eliminate that aspect of the allotment system most prone to abuse by unscrupulous lenders that prey on service members.
This will significantly improve protections for all service members and their families, while not significantly reducing the flexibility to use allotments for a number of legitimate purposes, the release reported.
New Allotment Changes
DoD officials said that while existing allotments are not affected, service members will no longer be able to make allotments for the following types of purchases:
Vehicles, such as automobiles, motorcycles and boats;
Appliances or household goods, such as furniture, washers and dryers;
Electronics, such as laptops, tablets, cell phones and televisions; and
Other consumer items that are tangible and moveable.
Allotments still can be used for savings account deposits, investments, to support dependents, pay insurance premiums, mortgages, rents, make Combined Federal Campaign contributions, and U.S. government debt repayments.
Another line of protection for service members and their families is included when starting new allotments through MyPay and manually on DD Form 2558, officials said.
Officials said service members must certify under the Uniform Code of Military Justice that the allotment is not for "the purchase, lease, or rental of personal property of or payment toward personal property."
Reviewing the Allotment System
The secretary directed the change following an interagency review that began in June 2013 in response to a major enforcement action by the Consumer Financial Protection Bureau.
The team comprised DoD representatives from the comptroller, Defense Finance and Accounting Service, personnel and readiness, and general counsel offices in the Joint Staff and secretary's offices. Non-DoD participants were from the Federal Deposit Insurance Corp., CFPB, Federal Reserve Board, Comptroller of the Currency and the National Credit Union Administration.
Defense Officials said a 2012 analysis showed that the top 10 financial institutions that received allotments from service members processed almost two million allotments totaling $3.767 billion. Of the top 10 allotment processors, state law enforcement, consumer advocates, and the financial regulators have flagged three particular institutions as suspected abusers of the allotment system. Those institutions received 999,588 allotments totaling $1.380 billion in fiscal year 2012.
Allotment Usage by Rank
Officials said the 2012 analysis also found that on average per capita, warrant officers use 5.73 allotments, commissioned officers use 3.55 and enlisted personnel use 3.49 allotments, respectively. The dollar average per allotment is highest for warrant officers ($1,679 per allotment), followed by officers ($1,554 per allotment), and then enlisted personnel ($1,224 per allotment).
The new allotment rule applies to active-duty members and not military retirees or DoD civilians, officials said.