Clarksville, TN – The absolute essential for success in school and in life is the ability to read. Literacy is no longer a luxury; it's a necessity.
In Tennessee, currently one-fifth (twenty per cent) of adults do not have a high school diploma. I suspect that many of these people also have difficulty reading, whether from a learning disability or from not being able to attend school on a regular basis.
How can we prevent this problem? I think the following three changes could make a huge difference in the lives of our children and their success rate.
Teach only reading, math, music, art, physical education, and library arts in kindergarten, first and second grades.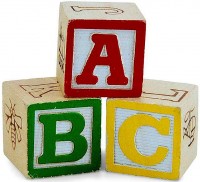 Science and social studies as separate subjects should be taught beginning in third grade after reading and math skills are in place. Science and social studies can be introduced in their reading stories. The current set of reading books chosen in Robertson County has excellent stories that introduce scientific knowledge and historical material.
These first three grades need to focus on basics only.
Mornings should be dedicated to reading and math for these youngest students. They also need afternoon music and art to facilitate functions in their brains that enhance learning to read and calculate. Physical education is essential also to keep their bodies strong and, again, to reinforce good brain patterns. Library time is primary in teaching children that reading is exciting and fun.
TCAP tests should be scheduled in May, not March or April.
Children assume that when TCAP is over, school is out. When these major tests are given in April, the last six weeks of school is a battle to keep children focused on learning. It's great to have end of the year activities like field trips and recognition ceremonies, but two or three weeks devoted to these activities is sufficient. School needs to continue into May.
One of the reasons given for testing earlier is that grades theoretically could be released before school is out. These grades are used for planning for the following year. June results work just as well as ones during the last week of school.
Increase programs that teach parents how to assist their children to succeed in school.
If we assume that, according to statistics, one in every five parents does not have a high school diploma, we have to help these people not only achieve this goal, but learn parenting skills that foster good practices for the child. A child who sees a parent read—whether it's the newspaper or a novel—is much more likely to believe that reading is important. A child who has a parent who can help with homework and one who sets a time and place for homework is in a far better position to succeed than one whose parent does not make these provisions. Most "at-risk" children in school are those who have little or no help at home.
Children who have been held in someone's lap and read to from infancy come to school with a greater chance of higher participation, longer periods in which they can focus, and eagerness to read, write, spell, and engage in math.