Clarksville, TN – On February 11th, 2015 the Clarksville Police Department responded to two separate but similar Indecent Exposure calls. One incident occurred inside the Belk Store at Governors Square Mall at 11:15am, and the other occurred in the parking lot at Target (near Governors Square Mall) at approximately 12:10pm — within minutes of each other.
In the Belk Store incident, a white male suspect completely exposed himself to a female victim. In the Target parking lot, a white male with the same description attempted to expose himself to a female victim, but she stopped him when she said, "I'm getting your tag number and calling the police."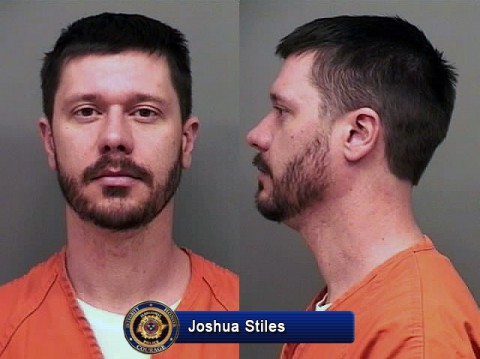 After gathering victim statements in both incidents, CPD Officer Coz Minetos was able to collect images of the suspect from both locations. The images confirmed that this was the same suspect for both incidents.
Later, on the same day, at approximately 4:30pm, a similar Indecent Exposure incident occurred in Nashville, TN. The victim was able to take a picture of the suspect with her phone and submit it to the Metro Police.
The details of the incident and photo were released to the media. Chris Smith, from the Leaf Chronicle in Clarksville, TN, recognized the photo of the suspect from the incidents that occurred earlier in the day in Clarksville. He helped Officer Minetos in confirming that the suspect in Nashville is the same suspect in the incidents that occurred in Clarksville.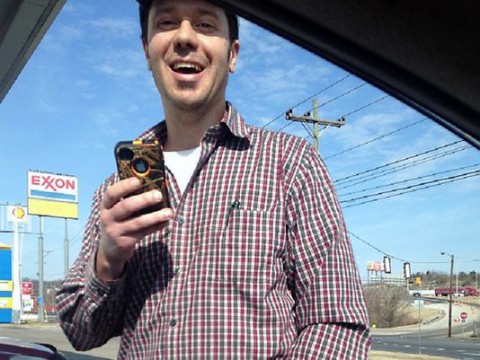 Finally, since Officer Minetos' contact information was included in the New Releases sent out about these incidents, he started receiving calls from Cleveland, TN identifying the suspect as 38-year-old Joshua Jacob Stiles from Cleveland, TN. The callers confirmed that Stiles has a history of Indecent Exposure incidents.
Joshua Jacob Stiles turned himself in to the Montgomery County Jail early this morning (March 18th, 2015) after he discovered that Officer Minetos had taken a warrant out on him (Indecent Exposure charge). His bond is $25,000.
Officer Minetos said—" I honestly think that Mr Stiles thought he could drive to Nashville and then to Clarksville, which are both over 200 miles from Cleveland, TN and commit these acts and get away with them because no one would recognize him. What he didn't realize is that he did this in a place that aggressively investigates these type incidents.
This also shows what a powerful ally the media is in helping us fight crime. It was the media exposure that allowed the suspect to be identified and also I give credit to the two citizens of Cleveland, TN that called in because they felt it was their civic duty to protect society and our community from this person, and their sense of duty outweighed any friendship they had with this man.  We truly live in a great country where people look out for each other."
Joshua Stiles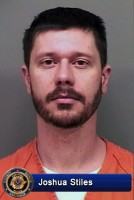 Name: Joshua Jacob Stiles
Date of Birth: 1/ 31/ 77
Gender: M
Race: W
Address: 120 Meadowland Drive, Cleveland, TN
Arresting Officer: Tommy Vallejos
Charged With: Indecent Exposure
Booked Into: Montgomery County Jail
Bond: $25,000.00