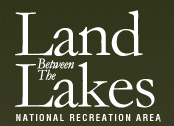 Office of Land Between the Lakes, KY/TN – Jeep owners will soon travel to Turkey Bay Off-Highway Vehicle (OHV) Area at Land Between The Lakes for the 18th Annual Jeep Jamboree, Saturday and Sunday, May 15th-16th, 2015. To participate, Jeep owners must pre-register at www.jeepjamboreeusa.com .
Turkey Bay is one of 30 Jeep Jamboree locations nationwide and is considered to be a family oriented four-wheel-drive adventure destination.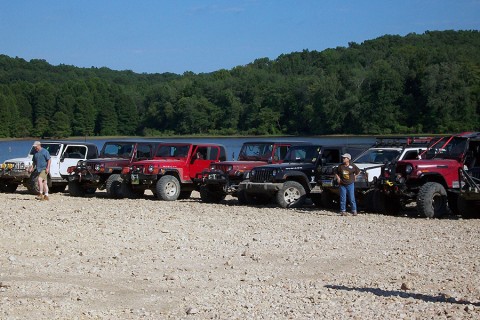 "We look forward to the Jeep Jamboree every year," says Kyle Varel, Acting Manager at Turkey Bay. "Event coordinators, trail guides, and participants always seem to be the friendliest people on the trails. It's great to catch up with folks who return and to meet new Jeep enthusiasts each year."
Each event caters to every level of off-road expertise. Experienced guides will help each Jeep operator and passengers to navigate through the wooded trails, challenge obstacles, and other off-highway trail adventures. For more event information, visit www.jeepjamboreeusa.com/event-detail/90/.
Land Between The Lakes National Recreation Area manages more than 170,000 acres in western Kentucky and Tennessee as part of the U.S. Forest Service and the Department of Agriculture's public lands program. Land Between The Lakes offers outdoor recreation, lake access, land management, and environmental education to over 1.4 million visitors annually. The Friends of Land Between The Lakes works in partnership with the Forest Service providing program services, funds development, and volunteer support.
To find more information about Land Between The Lakes, log on to the official website at www.landbetweenthelakes.us or call toll-free at 1.800.LBL.7077 or local at 270.924.2000. For more information on the Friends of Land Between The Lakes, log on to www.friendsoflbl.org
To subscribe to the official electronic newsletter, send an email to . Land Between The Lakes official Twitter accounts include @LBLScreechOwl, @LBLNature, @LBLHomeplace, and @LandBtwnLakes, and Pinterest www.pinterest.com/lblnra.