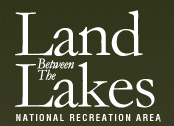 Office of Land Between the Lakes, KY/TN – The Wildlife Celebration at Woodlands Nature Station will be held Memorial Day Weekend, Saturday-Monday, May 23rd-25th. Visit with Smokey Bear, gobble with turkeys, and have up-close encounters with native wildlife in the Nature Station's backyard at Land Between The Lakes.

All programs are included with Nature Station admission.

"Visitors can learn about animals that make this area their home. We'll show you how to help preserve wildlife habitats and why it is important," said Darrin Samborski, Environmental Education Specialist at Land Between The Lakes. "We're also offering two family canoe trips that weekend for people to view wildlife from the water. We usually see a lot of native birds, mammals, and reptiles along the shoreline and on the water during these outings."
Weekend events include
Saturday-Monday, May 23rd-25th
10:00am-4:00pm
"I Spy Up High" Scavenger Hunt
Saturday, May 23rd
Scheduled appearances by Smokey Bear throughout the day
11:30am
Talkin' Turkeys
1:00pm-3:00pm
Critter Craft for Kids
1:30pm
Let's Get Snappy! Turtle feeding
3:30pm
Animal Tall Tales
6:00pm-8:30pm
Sunset Canoe Trip ($25/canoe, reservation and deposit required)
Sunday, May 24th
11:30am
Lunchtime for Red Wolves
1:00pm-3:00pm
Critter Craft for Kids
1:30pm
Storytime with Smokey Bear
3:30pm
Bald Is Beautiful: The Bald Eagle
6:00pm-8:30pm
Sunset Family Canoe Trip ($25/canoe, reservation and deposit required)
Monday, May 25th
11:30am
Fears and Phobias
1:30pm
Batty for Bats
3:30pm
A Howlin' Good Time: Coyotes
All programs are included with paid Nature Station admission; $5.00 age 13 and up, $3.00 age 5-12, and free for ages 4 and under. Call 270.924.2020 to pre-register for guided canoe trips Monday-Friday, 8:00am-4:30pm. Daily canoe and kayak rentals start Saturday, May 23rd, 10:00am-4:30pm, weather permitting.
For more details, call 270.924.2299.
Land Between The Lakes is located approximately 90 miles northwest of Nashville, Tennessee. There are several options for overnight accommodations; camping is available in Land Between The Lakes, as well as at private campgrounds in the area. Lodging is also available at state resort parks, motels, and private resorts in the surrounding area.
About Land Between the Lakes
Land Between The Lakes National Recreation Area manages more than 170,000 acres in western Kentucky and Tennessee as part of the U.S. Forest Service and the Department of Agriculture's public lands program. Land Between The Lakes offers outdoor recreation, lake access, land management, and environmental education to over 1.4 million visitors annually. The Friends of Land Between The Lakes works in partnership with the Forest Service providing program services, funds development, and volunteer support.
To find more information about Land Between The Lakes, log on to the official website at www.landbetweenthelakes.us or call toll-free at 1.800.LBL.7077 or local at 270.924.2000. For more information on the Friends of Land Between The Lakes, log on to www.friendsoflbl.org.  To subscribe to the official electronic newsletter, send an email to .
Land Between The Lakes official Twitter accounts include @LBLScreechOwl, @LBLNature, @LBLHomeplace, and @LandBtwnLakes, and Pinterest www.pinterest.com/lblnra.
Sections
Events
Topics
Friends of LBL, Kentucky, Land Between the Lakes, LBL, Memorial Day Weekend, Nashville TN, Office of Land Between the Lakes, Smokey Bear, Tennessee, Turkeys, U.S. Department of Agriculture, U.S. Forest Service, Woodlands Nature Station