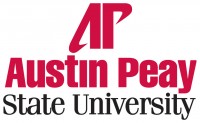 Clarksville, TN – The website BestColleges.com recently released its list of the Best Colleges for Students with Children, and Austin Peay State University debuted at the No. 21 spot on the annual ranking.
More than four million students currently attending U.S. colleges and universities are parents, and the Best Colleges list singles out the schools that offer the greatest amount of support for these individuals.
"Our goal with this list is to provide a resource for parents of young children who would like to enroll in an accredited college program, but are unsure which campus will provide the best fit for families," the website reported.
APSU provides assistance to these students through the University's Child Learning Center, which offers daytime and evening care services for children, and the University's Adult and Nontraditional Student (ANTS) Center.
"Students with children make up about 80 percent of the nontraditional population across the country, and these students are a huge part of Austin Peay life," Martha Harper, coordinator for the ANTS Center, said. "They are modeling their values about education directly for their children. At Austin Peay, the Adult and Nontraditional Student Center collaborates with other departments to create some family friendly events, such as Family Movie Night, and Take Me Out to the Ballgame."
The Center is also hosting the Post-Traditional Empowerment Conference (P-TEC) on August 4th for current APSU students who are coming to college after the military or being in the workforce.
"The unique thing about P-TEC is the recognition that most post-traditional students have children," Harper said. "Childcare will be provided for kids 2-11 years old, and the conference will actually have college-related breakout sessions for 12-17 year olds.
"We try really hard to recognize and welcome the families of our nontraditional students."
Information about the center is available online at www.apsu.edu/nontrad