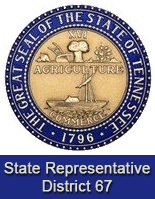 Nashville, TN – Vandals have caused extensive damage to Stokes Field (Northwest Little League) in Clarksville, TN over the past few weeks. The Clarksville Police Department reports holes cut in the floor, equipment stolen or damaged, and candy missing.
The Northwest Little League is struggling to make repairs and our help is needed.
Clarksville City Council Lady Deanna McLaughlin and I need your help in raising $10,000 to pay for repairs, safety and security equipment. Please be generous.
Fundraiser Information
Contributions can be made at any branch of Planters Bank in Clarksville or through this gofundme account at www.gofundme.com/ynypxw
If you should have any questions about the above or other issues of concern, please call me at 615.741.2043, or email me at