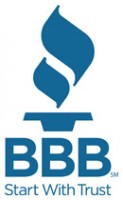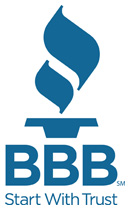 Clarksville, TN – The Better Business Bureau (BBB) warns area businesses of the practices of VIP Community Health & Wellness Physicians Directory, owned and operated by Johnny Randles, also known as John Edward Randles, Jr.

The company does not have a physical location and uses PO Box 3, Old Hickory, TN 37138 as a business address, phone numbers are 423.414.5082 and 423.710.2479.

BBB has received complaints from businesses in Clarksville, Dickson, Hermitage and the Chattanooga area stating they contracted and paid in advance $900.00 – $1,120 for advertising in a directory that would be distributed to area clinics and hospitals.

The directory has not been published or distributed despite verbal guarantees the directory would be placed in admission packets at Gateway Medical Center and in all doctor's offices in Clarksville.

BBB has confirmed that VIP Community Health & Wellness Physicians Directory/Johnny Randles is not affiliated with Gateway Medical Center and there is no agreement for directory placement.

Randles has a documented criminal history of felony theft, bad checks, and burglary and has been arrested in Hamilton, Davidson, Sumner, Anderson and Putnam counties.

If you have had an unsatisfactory experience with VIP Community Health & Wellness Physicians Directory, BBB would like to speak with you.  Please contact us at 615.242.4242 or file a complaint at BBB.org/Nashville.
BBB offers the following general advice:
Research the company:  Visit BBB.org to obtain information regarding the company's BBB rating and marketplace performance.  Google the company and business owner's name to see what other people are saying about their service.  Unresolved complaints and negative reviews from other consumers are a warning sign.
Do not pay money up front, even if you get a discount until you have researched the business.
Pay with a credit card:  If you do not receive the product, your credit card issuer can assist you with disputing the charges and getting your money back under the Fair Credit Billing Act.
Keep documentation:  Ask the business for a receipt or contract so you have proof of the transaction.
Sections
News
Topics
Anderson County, BBB, Better Business Bureau, burglary, Chattanooga TN, Clarksville TN, Davidson County, Dickson Tn, Gateway Medical Center, Hamilton County, Hermitage TN, Johnny Randles, Putnam County, Sumner County, Theft, VIP Community Health & Wellness Physicians Directory, Writing Bad Checks