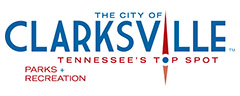 Clarksville, TN – The weekly Clarksville Parks and Recreation Department Recreation Report provides Clarksvillians with a glimpse at the activities and events that are available from the Parks and Recreation Department for them to enjoy together as a family.
This weeks highlights include: Summer Night Lights, Teen Takeover, Jurassic Park, and Liberty Live Concert.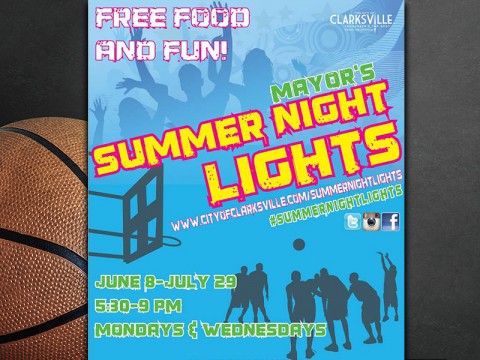 Summer Night Lights
Clarksville Police and Parks and Recreation strive to "Bridge the Gap" with Summer Night Lights program
In recent months, many communities have experienced unease between their police force and the community. This however, is not the case in Clarksville where Parks and Recreation is joining forces with the Clarksville Police Department to bring forth "Bridging the Gap Week" as a part of the Mayor's Summer Night Lights program on Monday, July 20th at the Kleeman Community Center and Wednesday, July 22nd at Summit Heights from 5:30pm to 9:00pm each night.
Bridging the Gap Week will begin Monday evening with a free, 5-on-5 basketball tournament for ages 14 and older at the Kleeman Community Center. Anyone wishing to participate in this tournament must be at the location no later than 5:45pm to sign up. The twist of that week's tournament is that teams will also consist of CPD officers!
Not only will CPD Officers be involved with the basketball side of Summer Night Lights, but officers will be onsite to enjoy the other festivities featured within the program at the Kleeman Center and Summit Heights locations.
Free swimming will be available to program goers from 6:00pm to 8:00pm at New Providence Pool, located directly behind the Kleeman Center, on Monday the 20th as well as a whole host of games, activities, inflatables, and face painting. Manna Café Ministries will also provide a meal free of charge.
Teen Takeover & Jurassic Park showing to take place July 23rd
Clarksville Parks and Recreation will be hosting their first ever Teen Takeover, a night exclusively devoted to teens. Teen Takeover will feature a video gaming area hosted by Game Stop, DJ entertainment, giveaways, food, indoor inflatables, and plenty of room to relax and hang out with friends.
The event is open to teens ages 13-17, and will be happening Thursday, July 23rd, 2015 from 6:00pm to 8:30pm at the Wilma Rudolph Event Center. Teen Takeover is $5.00 per person, and pre-registration is encouraged! Purchase your ticket now at https://recpro.cityofclarksville.com
Teen Takeover will be followed by an outdoor public screening of the classic movie, Jurassic Park (PG-13).
Last Concert of Summer Liberty Live Series August 7th
The Liberty Live summer concert series returns for the final concert of the series at Liberty Park on Friday, August 7th! The last concert in the series will feature the alternative rock group, Darling Parade. Admission is free but concessions will be available for purchase. The show is set to begin at 6:30pm at Liberty Park.
For more information on the Liberty Live performers, visit www.cityofclarksville.com/libertylive