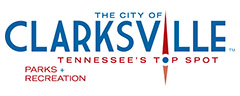 Clarksville, TN – On Tuesday, October 27th, 2015, the City of Clarksville will be hosting an upcoming public workshop opportunity and we would like you to join us!

As part of the recently completed 2015 Greenway Master Plan, the City desires to apply for a 2016 Transportation Alternatives Program grant through the Tennessee Department of Transportation (TDOT).

The City has received two prior grants for the Red River Greenway which will ultimately connect Downtown Clarksville to the current Clarksville Greenway via McGregor Park.

The final remaining piece is the pedestrian bridge spanning the Red River near the downtown City Gas and Water Treatment Plant.

The grant was formerly known as the Federal Transportation Enhancement Program, now known as Transportation Alternatives Program (TAP). More than $317 million in grants have been distributed by the Department since 1991. The money has been linked to 267 communities across the Volunteer State to build greenways, sidewalks, bike and pedestrian trails; and other transportation related structures.

The impact of these projects has been tremendous and enjoyed annually by thousands of Tennesseans and tourists. Whether large or small, the projects serve the same purposes; improving access and providing a better quality of life for people in the state and in Clarksville.

One of the key components of the project is to receive input from those who not only live and/or work in Clarksville, but for those who utilize and enjoy our existing greenway corridor infrastructure.

The Public Workshop is a come and go event and will begin at 6:00pm at the McGregor Park Museum located at 640 North Riverside Drive, and will conclude approximately 7:30pm. Come view maps, provide verbal or written comments/suggestions and talk with city officials to learn more about the project.
About the Clarksville Parks and Recreation Department
The mission of the Clarksville Parks and Recreation Department is to provide a variety of positive recreational experiences to enhance life values for individuals, families, and our diverse culture.
To learn more, visit www.cityofclarksville.com, like us on Facebook, or call 931.645.7476.
Sections
Events
Topics
City of Clarksville, Clarksville Greenway, Clarksville Parks & Recreation Department, Clarksville Parks and Recreation, Clarksville TN, Clarksville Waste Water Treatment Plant, Greenway Master Plan, McGreagor Park, McGregor Park Museum, North Riverside Drive, Public Input Workshop, Red River, Red River Greenway, TDOT, Tennessee Department of Transportation, Transportation Alternatives Program