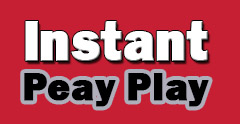 Clarksville, TN – Austin Peay State University's fall sports semester ended November 14th, with football, volleyball and cross country wrapping up their respective season's, and for the fifth straight semester failed to win an Ohio Valley Conference title.
That run of five semesters is the longest for Austin Peay since a stretch from 2008-2010 with no OVC titles.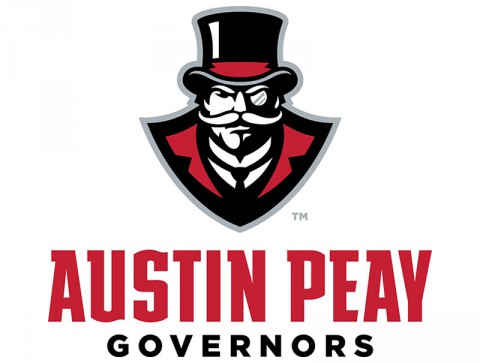 Overall, the Govs and Lady Govs combined to post an overall win-loss record of 24-59 during the fall, for a .289 winning percentage, with no team that had to qualify for the post season making their respective tournament fields.
Here is how the individual sports finished:
Football
The Governors football team finished the season 0-11, 0-8 in OVC play, marking the second time in the past three seasons they failed to win a game on their schedule.
Despite the winless season there were some improvements.
Coach Kirby Cannon and his staff have for the most part pieced together a serviceable starting lineup on both sides of the ball, with one big exception in my opinion (I'll get to that later), but overall depth is still a problem.
Several times this season, the Govs would be in the game for two quarters, or into the second half, only to see the game get out of hand late.
The biggest reason depth seems to come into play late in games for the Govs is they still need a huge upgrade at the quarterback position if they are to see any major improvements, rather than small ones.
This year Austin Peay quarterbacks only completed 50.2 percent of their passes, while seeing their yardage per attempt drop from 5.6 yards to 4.4 yards and per completion from 10.4 to 8.8 yards.
This drop/lack of production affects both sides of the ball with the offence not being to stay on the field and having to keep the defense on the field more – and in a lot of cases in tough field positions to defend.
With everything else being equal, until the quarterback position is upgraded all the other improvements that coach Cannon and his staff accomplish will be hampered.
Soccer
For the Lady Govs soccer team and coach Kelley Guth this season came down to location, location, location, with Austin Peay going 7-2 at Morgan Brothers Soccer Field, but only 1-8 away from home for an overall mark of 8-10, 4-6 in OVC play.
That difference comes from the team that led the OVC in goals scored (42), six more than conference champion Murray State – and on 61 less shots.
But those numbers drop to the Lady Govs getting only eight goals away from home (0.9) goals per game, while giving up 22 goals.
But even that is misleading, with ever OVC loss suffered by the Lady Govs being a one-goal – including the final three coming by a 2-1 finals.
The Lady Govs should return five of their top six goal scores from this season and if they can find any road offense – while continuing to defend its home turf – falling short of the post season shouldn't be a problem in 2016.
Volleyball
For the first time in coach Taylor Mott's tenure, the Lady Govs volleyball team failed to advance to the postseason, finishing with a 10-22 overall record and 4-12 in OVC play.
Despite the overall record, the season can be broken down into three noticeable parts.
First, Austin Peay opened the season by winning four of their first 10 matches and winning four of its final five to end the season … but between those two stretches they went 2-15.
The reason … inconsistent play from a young team.
This year's team only had three seniors and one junior, while three sophomores and six freshmen rounded out the squad.
And with any young or younger team, there are growing pains and this team was no different.
At times during matches they would play as well as anyone in the conference, but for some reason there were times when they struggled to score.
But with 11 returning players and having another years' experience in coach Mott's system, hopefully some of those periods of struggles will be fewer and a return to the post season possible.
Cross Country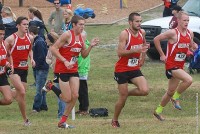 For coach Doug Molnar and his men's and women's cross country teams everything leads up to the OVC championship meet, where the Govs finished in eighth place (or what would be 4-7 record) and the Lady Govs in 10th place (or 2-9 overall).
Both finishes would have to be considered disappointing to the two squads that looked to improve on ninth- and eighth-place finishes in 2014.
The hard thing with cross country, other than staying healthy, is that it's one race on one day and only one chance to do well. It's all or nothing.
If anything goes wrong, or if someone has an off day, then finishes can be underwhelming on what looked to be a promising proposition going into the meet.
Luckily, the Govs should be one of the most experienced teams returning in 2016, with all nine runners – including five that will be seniors – while the Lady Govs will have six of nine returning … including three who will be seniors.