UT Athletics Department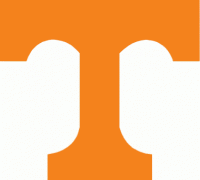 Knoxville, TN – Armani Moore scored on the first shot taken Wednesday night, and his Tennessee Volunteers never looked back, downing the Florida Atlantic Owls, 81-62, at Thompson-Boling Arena.
Kevin Punter Jr. led Tennessee (5-4) with 24 points, his sixth-straight game with 20-plus in the scoring column. Punter is the first Vol to score 20 points in six straight games since Chris Lofton in 2006. It was the eighth time in nine games that Punter has scored in double figures this season.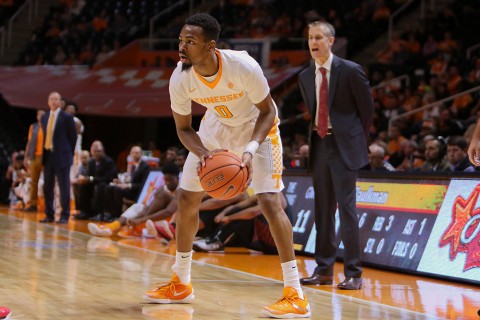 Moore finished with 16 points, while
Devon Baulkman
had 11. It was Baulkman's fifth game in double figures this season, equaling his total from a season ago. Solomon Poole scored 10 points to lead the Owls, who fell to 2-8 on the season.
Moore's opening bucket gave the Vols the first points of a 12-3 run to start the game in their first appearance in Knoxville after a 22-day absence.
Tennessee led by as many as 13 early in the second half, but the Owls rallied to cut the deficit to just five, 53-48, with 9:46 to go. From there, the Vols erupted for an 18-2 run over the next 4:18. Fifteen of the 18 points came from Punter, including the last 11.
Tennessee entered the game ranked 25th nationally in blocked shots with 5.9 per game and nearly had that by halftime against the Owls. Tennessee blocked five shots in the opening half and finished with eight.
Kyle Alexander led the Vols with three blocks, while Ray Kasongo came up with a pair of rejections. Tennessee's leading shot blocker, Moore, was one of three players with one each.
Kasongo scored a season-high five points, passing up his previous high of four points in the first half. He entered the game with eight total points in seven games. Kasongo also grabbed a career-high six rebounds to go with his pair of blocks.
Freshmen walk-ons Brad Woodson and Lucas Campbell each made their debuts for Tennessee. Woodson played seven minutes and handed out his first career assist and grabbed his first rebound.
Campbell made his Tennessee debut and played the final 49.5 seconds.
"I thought Kyle (Alexander) maybe for the first time fought through fatigue. All those points that KP (Kevin Punter) started scoring through that flurry were really because of him. He did just a great job of fighting for his space and really doing this job. I thought he really got very conscience of getting down into his stance on the defensive end," stated Tennessee head coach Rick Barnes.
"Detrick (Mostella) is trying harder than he has really ever tried. He came into the game and really tried to play on the defensive end," said Barnes. "Those two guys (Alexander and Mostella) are really a great example of two guys who carried over some of the things what we have talked about and hopefully we can continue to learn."
"We were too stagnant offensively but defensively, with our positioning and all that, it might have been as good as a defensive game we have played," said Barnes.
Home Sweet Home
It was a welcome return to Thompson-Boling Arena for the Vols, who had dropped three straight games away from home. The game was the first in Knoxville since November 24th, a span of 22 days.
With the victory, Tennessee has now won 15 straight non-conference games at home, dating to December 2013. The Vols have won 17 of their last 18 December home games, dating to 2011.
Tennessee is 5-0 at home this season.