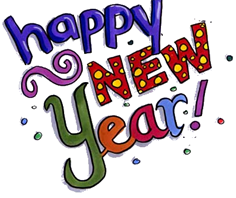 Clarksville, TN – No matter how you celebrated New Year's Eve this year, you've already completed your rituals. Some may have been joyful and, for some, a bit painful the next morning when your head felt like it had been run over by a steam roller. Whatever went on, it's time to move on and see how next year's event can improve.
A look at how people around the world celebrate New Year's Eve and New Year's Day can be a real eye-opener.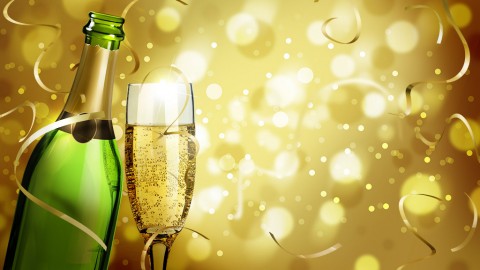 First, just check out some ways people bring in the New Year. A rather amusing custom in Mexico is to wear red underwear if you want to find love in the future or to wear yellow underwear if you seek luck only.

A turnaround on this tradition happens in Bolivia where people buy a piece of yellow underwear and wait for midnight. At the stroke of midnight, they run into a private area, change the underwear, and believe their luck will change with it!

Not to be outdone, some Germans and Austrians pour molten lead into a bowl full of water. Whatever shape arises in the lead tells what your luck will be next year. If it forms a ball, you'll have good luck throughout the year; if an anchor molds, you need help.

Sadly, if a cross appears, death is ahead. Another German custom is to watch the British show, "Dinner for One," on New Year's Eve; it's so popular that a catch phrase, "same procedure every year," has caught on in Germany.

Speaking of death, Chileans in the city of Talca go to mass on New Year's Eve and then proceed to the graveyard, set up chairs, and wait with the dead for the New Year.

Ecuador is the sight of many fires on New Year's Eve as natives gather pictures of something from the past year and burn them to rid themselves of the past.

If you were to spend the event in Denmark, you'd be surprised to see people jumping off chairs at the stroke of midnight to keep away bad spirits as they jump into January. Then they take all their old dishes and smash them on the doors of their friends' houses. You know how many friends you have by the number of broken dishes on your doorstep the next morning!

In Ireland, it is customary for a tall, handsome man to cross the threshold at the stroke of midnight. It is hoped that he'll be carrying whiskey, some coal, and something to eat as well.

Belarus, a landlocked country in Europe bordered by Russia, Poland, Lithuania, Ukraine, and Latvia, has a New Year's tradition for unmarried women. They compete to see who will get married first in the coming year by setting piles of corn and a rooster before each woman. Whichever pile of corn is approached first determines the first to be married.

At midnight, people in Puerto Rico throw buckets of water out their windows to wash away the old year; then they clean their houses and redecorate their homes for the year to come.

In New Brunswick, Maine, a maple leaf is lowered to start the New Year, but in Eastport, a giant sardine is dropped. Of course, in Nashville, Tennessee, a huge guitar is the symbol of the beginning of the year ahead.

Grapes are considered good luck in Spain as people eat one grape for each stroke of the clock at midnight to bring good luck for each month of the year. They are called las doce uvas de la Buena suerte (the 12 grapes of good luck).

In Greece, the Vasilopita cake is cut into slices for each member of the family beginning with the oldest. Whoever receives the hidden coin inside will have good luck and prosperity.

It has been reported that people in North Carolina consider a giant pickle, a giant flea or a 'possum to be good luck for the year ahead.

Of course, many Southern Americans believe that one must always eat black eyed peas on New Year's Day. Some believe that collard greens, turnip greens, cabbage or other green vegetables, representing folding money, must also be eaten along with ham hocks or hog jowl. Others believe you must eat 365 peas for each day of the year.

Superstitions are rampant about what not to eat and what not to do! Chicken will ruffle feathers all year long and beef will make the year tough. If you wash clothes on New Year's Day, according to this tradition, you'll be washing the clothes of a dead person before the year is out.

The same is true for sewing. Never sweep your floor or you'll sweep all your luck away, the old ones tell you.

Many traditions abound but one of the loveliest is in Vienna, Austria, where all radio and television stations broadcast at midnight the sound of the bell in St. Stephen's Cathedral, after which the "Blue Danube Waltz" by Johann Strauss II is played. Everyone waltzes in the streets as they drink champagne and watch fireworks in the sky.

Perhaps the strangest tradition to come to light in recent times is that of Congressman Adam Schiff. He insists that the first two words out of one's mouth at the stroke of midnight must be, "Rabbit! Rabbit!" Schiff says he's done it for years and it always brings good luck.

Now, you have an entire year to get ready for next New Year's celebrations. Get those yellow underwear ready, have your stockpile of foods on hand, save up all your old dishes to throw at your neighbors' doorways, and get ready to yell out those "Rabbit! rabbit!" cheers! Put away your broom and your needle and start baking that wonderful cake.

It's sure to be your best year ever.



About Sue Freeman Culverhouse
Author of Tennessee Literary Luminaries: From Cormac McCarthy to Robert Penn Warren (The History Press, 2013) Sue Freeman Culverhouse has been a freelance writer for the past 36 years. Beginning in 1976, she published magazines articles in Americana, Historic Preservation, American Horticulturist, Flower and Garden, The Albemarle Magazine, and many others. Sue is the winner of two Virginia Press Awards in writing.

She moved to Springfield, Tennessee in 2003 with her sculptor husband, Bill a retired attorney. Sue has one daughter,  Susan Leigh Miller who teaches poetry and creative writing at Rutgers University.

Sue teaches music and writing at Watauga Elementary School in Ridgetop, Tennessee to approximately 500 students in kindergarten through fifth grade. She also publishes a literary magazine each year; all work in the magazine is written and illustrated by the students.

Sue writes "Uncommon Sense," a column in the Robertson County Times, which also appears on Clarksville Online. She is the author of "Seven keys to a sucessful life", which is  available on amazon.com and pubishamerica.com; this is a self-help book for all ages.

Web Site: http://culverhouseart.com/
Email:
Sections
Commentary
Topics
Celebrations around the world, Clarksville TN, New Year's Celebrations, New Year's Day, New Year's Eve., New Year's foods, New Year's Superstitions, New Year's traditions, New Years, Odd New Year's traditions, Unusual New Year's habits